Donetsk's web portal reports militants kidnap locals, use them as slaves
Illegal armed groups in the city of Donetsk kidnap local residents and force them to work for free, engaging in cutting scrap metal in the destroyed Donetsk airport, according to Donetsk's local web portal.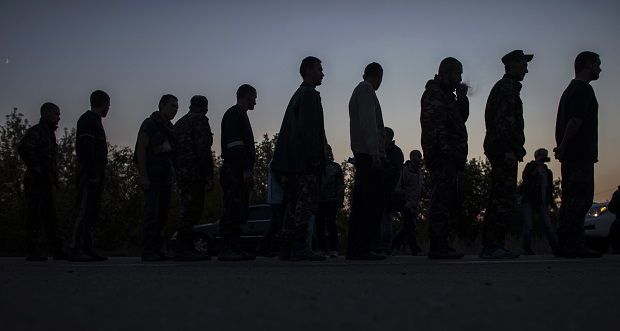 REUTERS
"Lately, local residents of Donetsk and Makiyivka are more frequently kidnapped for forced work at the airport destroyed by [militants] themselves, where they [abductees] cut scrap metal," the web site of the city of Donetsk 62.ua reported.
"Then, piles of scrap metal are transported towards Russia by rail, in the same freight cars that brought military hardware and ammunition from Russia to Donbas," relatives of one of the kidnapped men told the local media outlet. The man, who was abducted from his house in Makiyivka, returned home due to the payment of a ransom of $2,000 for him.
According to the man's relatives, "dozens of men who are held captive by militants suffer from beatings and abuse every day, and are not virtually fed. They are actually working there as serfs. And those who die are buried not far from the place of their work at the Donetsk airport," the article said.
If you see a spelling error on our site, select it and press Ctrl+Enter