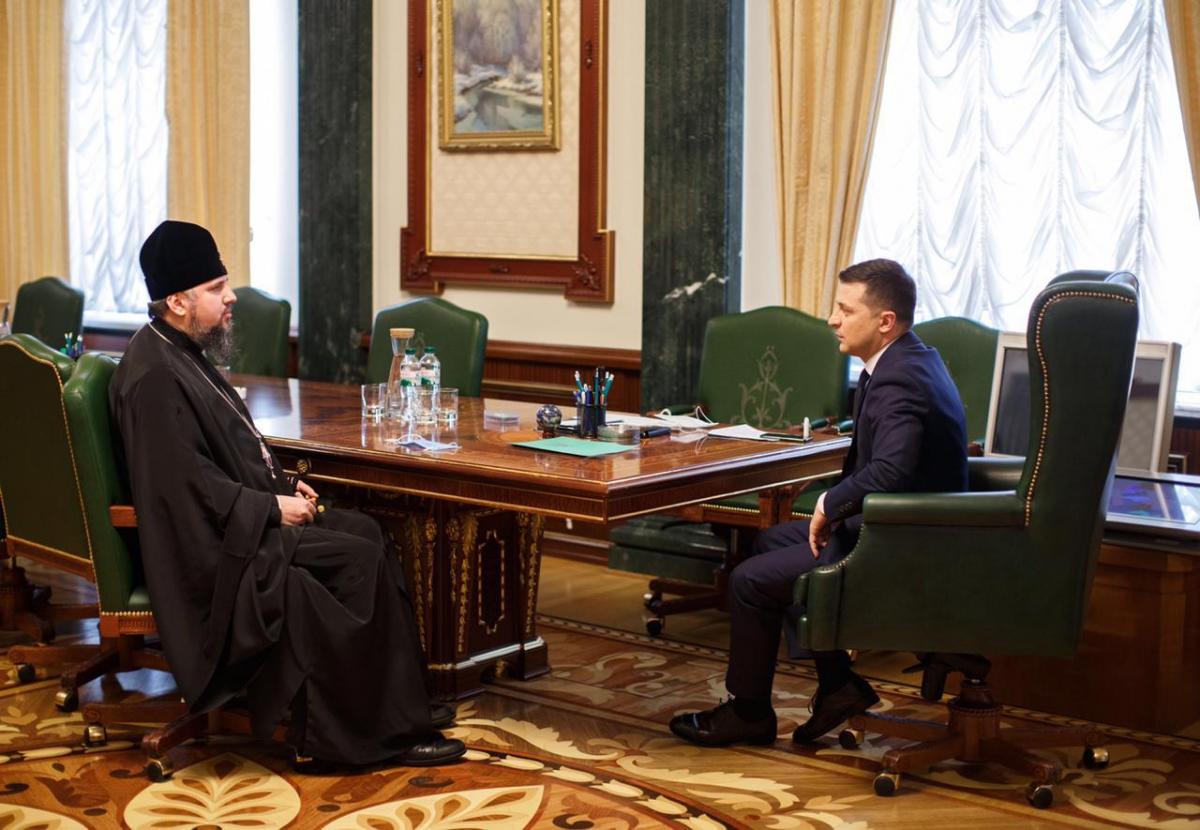 pomisna.info
Ukrainian President Volodymyr Zelensky has met with Metropolitan of Kyiv and All Ukraine, Primate of the Orthodox Church of Ukraine (OCU) Epifaniy (Epiphanius) to discuss the format of Easter holiday services amid the coronavirus quarantine in Ukraine.
Read alsoWith Easter approaching, President Zelensky urges citizens to protect themselves, their loved ones
"Prayers and services should take place these days so that members of our religious communities could join them by watching live streams while staying at home, so that they feel that a magnificent holiday comes to us despite the difficult circumstances of our time," Epifaniy said.
In turn, Zelensky noted the importance of combining the efforts of the government and religious communities to curb the coronavirus spread.