Orthodox and Eastern Rite Catholic Christians will observe Easter in a week / Photo from UNIAN
This Sunday, April 12, Orthodox and Eastern Rite Catholic Christians are celebrating Palm Sunday, while western Christians are observing Easter.
All churches conduct religious services. Yet, the format of the services has basically changed because of the coronavirus quarantine, and the churches offer their services online.
Palm Sunday commemorates Jesus Christ's triumphal entry into Jerusalem and falls on the last Sunday of Lent (the Sunday before Easter). It is sometimes also known by the names of Passion Sunday, Willow Sunday, Blossom Sunday, or Branch Sunday.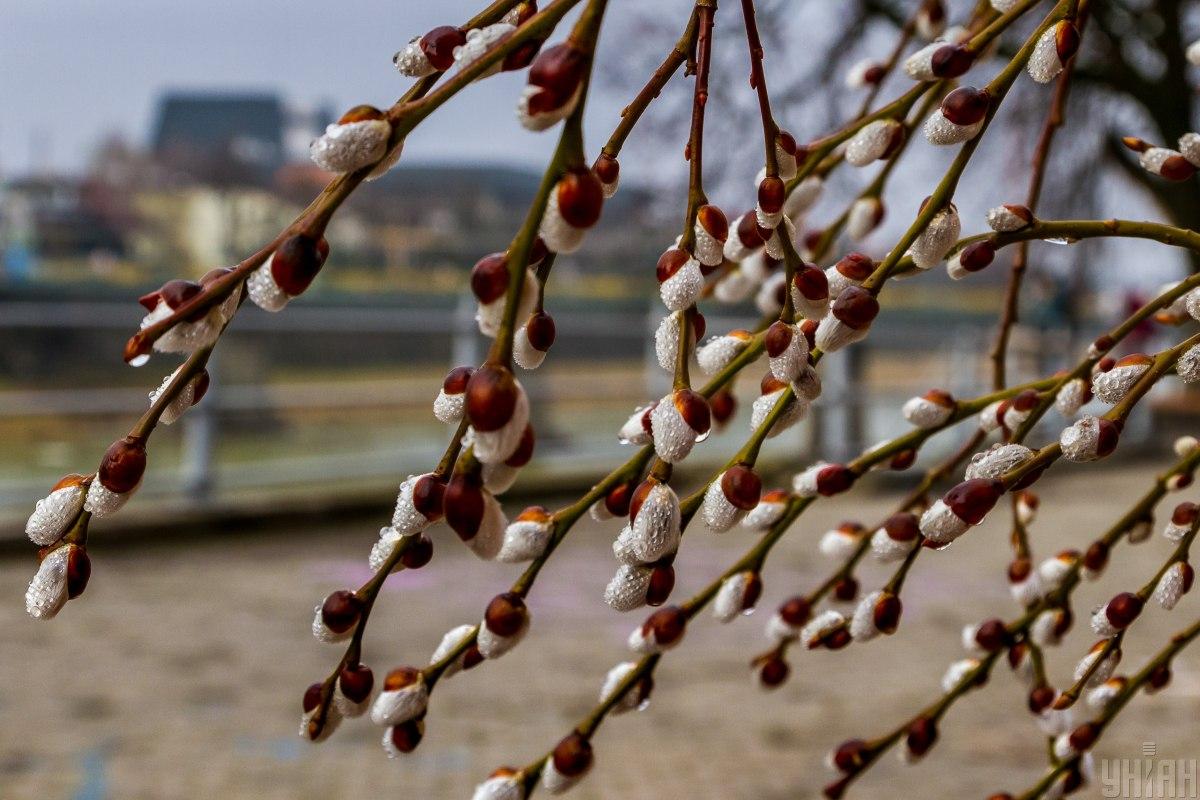 Eastern Christian churches conduct a rite of blessing pussy willow branches / Photo from UNIAN
Since palms are not a common plant in Ukraine, they were replaced by branches of pussy willows. This tree was initially held by Ukrainians in high esteem, as pussy willow catkins are the first to blossom in the region in the spring and the branches are believed to acquaint healing properties.
On Willow Sunday, all eastern Christian churches conduct a rite of blessing pussy willow branches. People believe that a blessed willow branch put in the icon corner protects the house from lightning. Some make a tincture of willow leaves, which is then used to cure headaches, stomach diseases, heal wounds, relieve fever, and treat pets.
Read alsoZelensky, Metropolitan Epifaniy discuss Easter services amid quarantine in Ukraine
Also, residents of the rural part of Ukraine would also stick willow branches in the garden, hoping that it would be protected against hurricanes, hail, heavy rains, and the crop would be successful that year.
Leaving the church service on Willow Sunday, people would tap each other with a willow branch, saying: "It's not me hitting you – it's the willow hitting you, in a week it will be Easter."
The COVID-19 pandemic this year has introduced its changes in western Christians' religious services. Pope Francis departed with centuries of tradition and livestreamed his Easter Sunday mass to allow the world's 1.3 billion Catholics to celebrate their holiest holiday, according to The Guardian.
In a strikingly political speech, the pope said he hoped that rivalries from before the second world war "do not regain force" as a result of the pandemic. The pope said the European Union faced an "epochal challenge, on which will depend not only its future but that of the whole world."