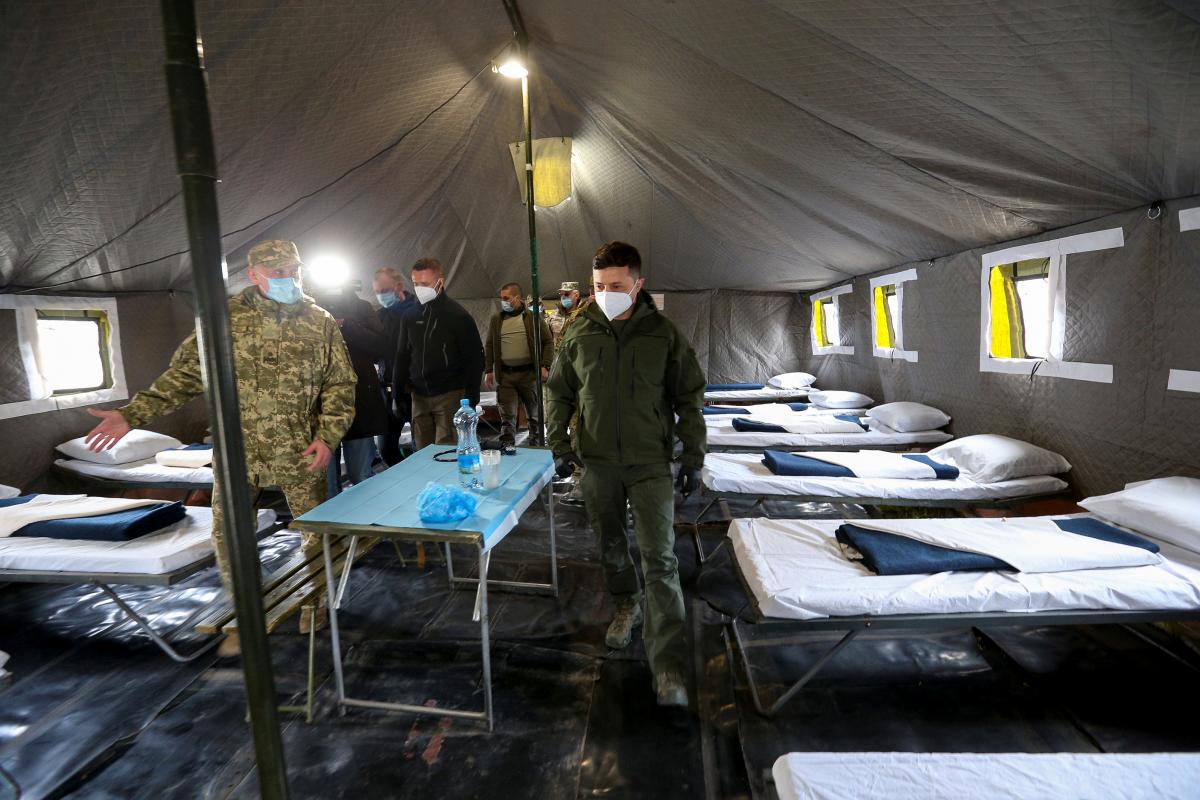 REUTERS
President of Ukraine Volodymyr Zelensky says that the daily number of coronavirus tests has tripled across the country.
"Today we are increasing the number of coronavirus tests. Now the number of daily tests has tripled. This is very important because timely detection of the virus helps stop its spread and saves lives of Ukrainians," Zelensky said in a video address Tuesday.
The president urged citizens to contact their family doctor "[i]f you have contacted a patient or have signs of acute respiratory viral infection".
Read alsoTemperature screening introduced on roads leading to Kyiv
"If you have no such doctor, call up an ambulance. There's nothing embarrassing in catching COVID-19. Please don't be afraid. And even more so, don't think it will just pass somehow. See your doctor and get tested," said the president.
As UNIAN reported earlier, almost 100 people from the Kyiv-Pechersk Lavra monastery, where the Russian-backed church is headquartered, have tested positive for the COVID-19 coronavirus.