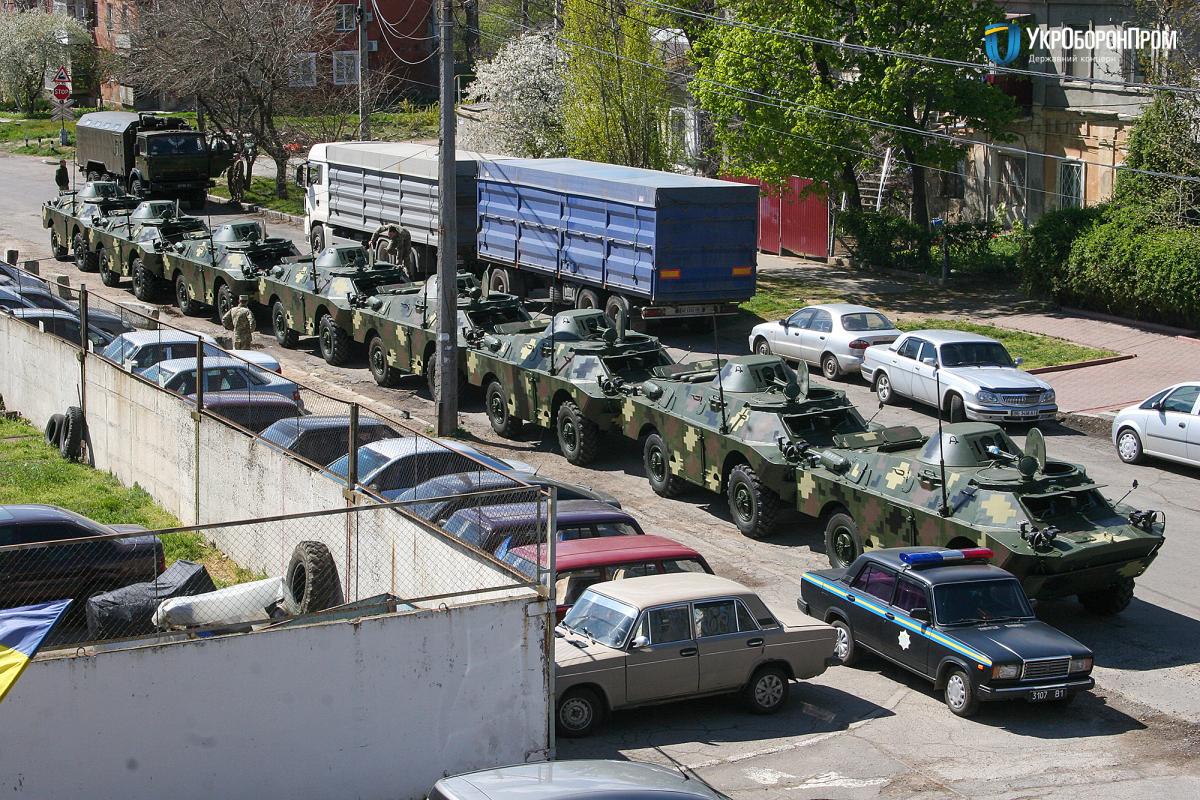 ukroboronprom.com.ua
The Ministry of Defense of Ukraine has received a batch of eight upgraded armored reconnaissance vehicles BRDM-2L1.
"The Mykolayiv Armored Plant state enterprise, which is part of the Ukroboronprom Group of Companies, has transferred to the Ministry of Defense of Ukraine a batch of eight heavily upgraded armored reconnaissance vehicles BRDM-2L1," the press service of the Ukroboronprom state concern said.
This is the first batch of hardware that underwent a major overhaul and performance upgrade at Mykolayiv Armored Plant as part of the current state defense order.
"Even in the conditions of quarantine and an emergency situation in the country, we did not stop production. We worked for the future. Therefore, as soon as a new agreement with the Ministry of Defense of Ukraine was signed, we almost immediately shipped our military the first batch of BRDM-2 with enhanced capabilities. Combat missions can't wait, so we worked and are working," said Director of Mykolayiv Armored Plant Yuriy Kravchenko.
ukroboronprom.com.ua
During the overhaul, taking into account combat experience of the Ukrainian military, the enterprise's experts enhanced capabilities of the BRDM-2 base vehicle. In particular, the BRDM-2L1 now boasts the latest navigation and communication tools, a thermal imaging night control system; more efficient personnel seating, and better ergonomics due to side hatches with reinforced armor, which shortens landing time and simplifies operation.
Designers at Mykolayiv Armored Plant completed the overhaul of the first batch of BRDM-2L1s in the conditions of national quarantine over the coronavirus epidemic.
*** The BRDM-2 armored reconnaissance vehicle is in service with the Armed Forces of Ukraine, has increased all-terrain capability and is designed to conduct reconnaissance and escort of convoys, also serving to accommodate special weapons.
Read alsoUkraine's jamming systems facing deep upgrade (Photo)
Mykolayiv Armored Plant is one of the main enterprises of Ukroboronprom, specializing in the manufacture and upgrading of armored wheeled vehicles for the Armed Forces.