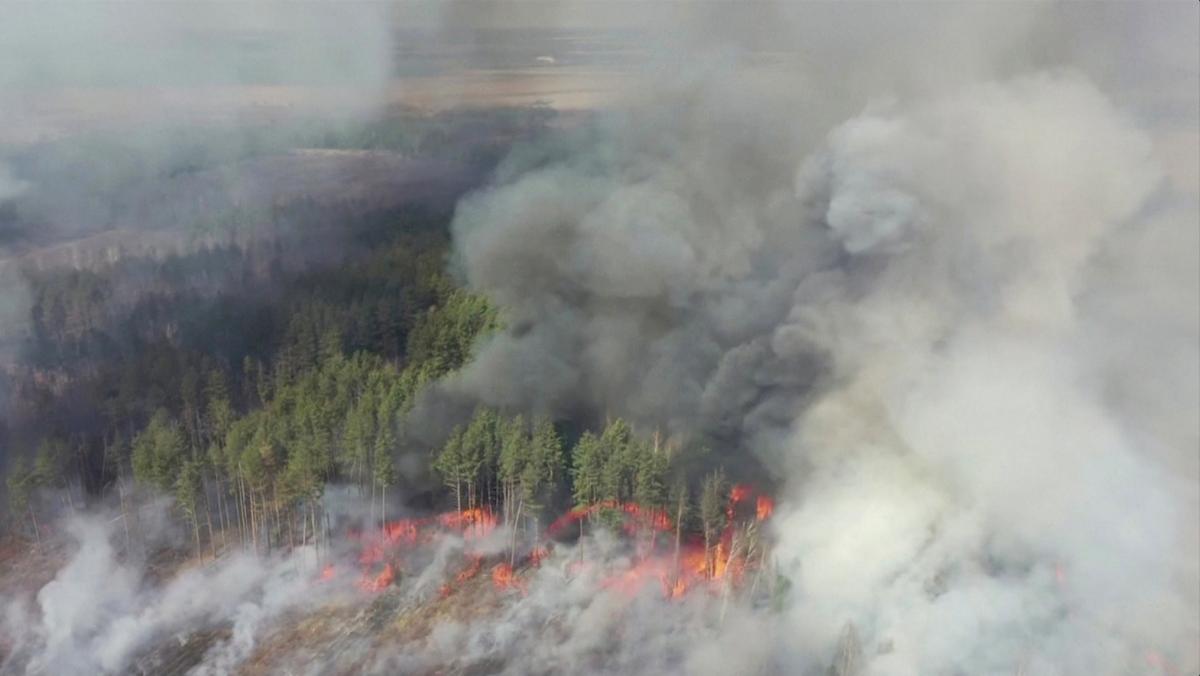 REUTERS
New forest fire outbreaks have been reported in the Chornobyl exclusion zone.
"There is an open fire in the Chornobyl zone again," Director of the Chornobyl Tour operator Yaroslav Yemelianenko wrote on Facebook on April 16.
According to him, a fire broke out near the village of Korohod in the exclusion zone.
"Sandstorm on April 16 is blowing smoldering areas to open flames in many places. There are also new outbreaks in the biosphere reserve's territory near the village of Dytiatky," he said.
"I hope very much the government's reaction this time will be immediate, without delay," he added.
As UNIAN reported earlier, first forest fires in the Chornobyl exclusion zone began on April 4, covering 20 hectares then. On April 7, the area affected by the fires expanded to 35 hectares.
Police say they have identified a 27-year old local resident who they accuse of deliberately starting the blaze.
Read alsoWildfire destroys 30% of tourist sites in Chornobyl zone
Yemelianenko, writing on Facebook on April 13, described the situation as critical, as the fire was rapidly expanding and had reached the abandoned town of Pripyat, two kilometers from where "the most highly active radiation waste of the whole Chornobyl zone is located." He called on officials to warn people of the danger.
Acting chairman of the State Environmental Inspectorate Yehor Firsov said on April 14 that they had managed to contain the fire in the Chornobyl zone and radiation levels were within normal limits overall.
Chairman of the State Emergency Service Mykola Chechotkin, in turn, said that a few more days were needed to completely liquidate the remaining smoldering areas left after the devastating forest fire in the Chornobyl zone.