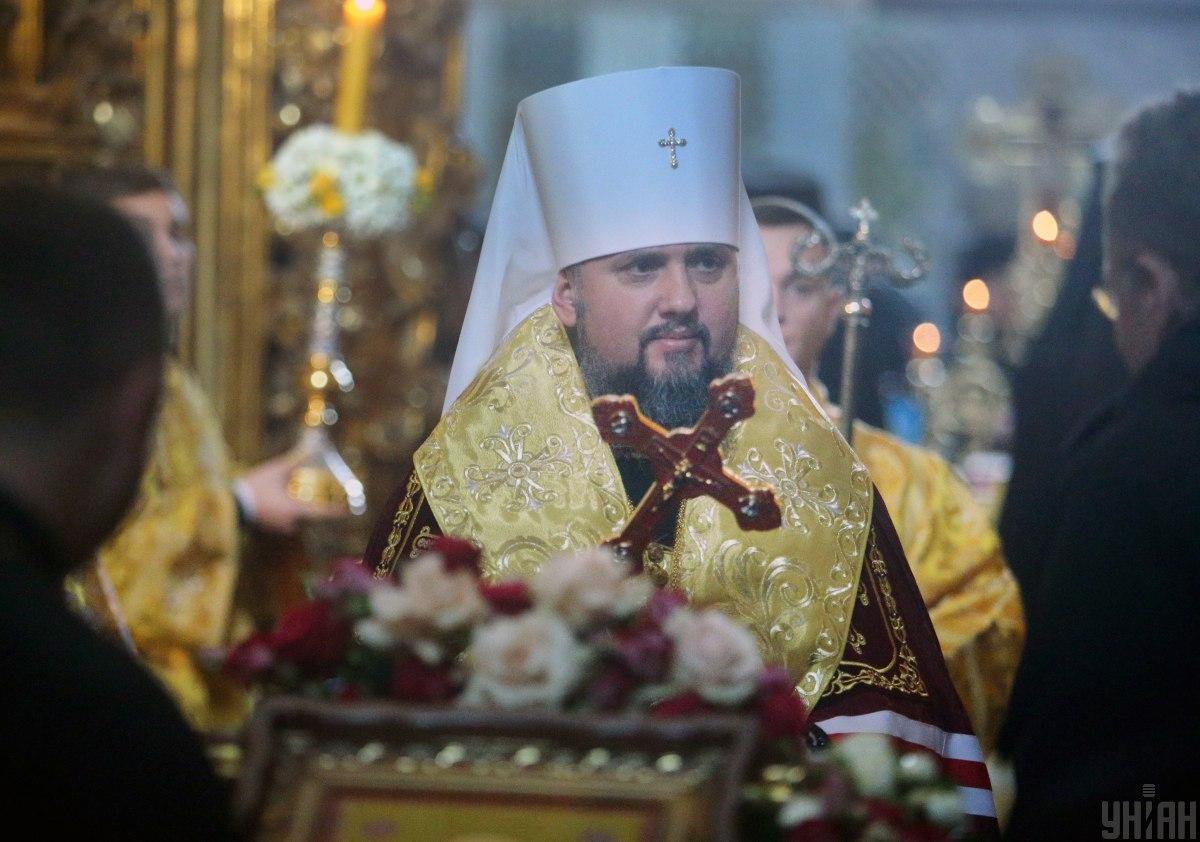 Metropolitan Epifaniy / Photo from UNIAN
Metropolitan of Kyiv and All Ukraine, Primate of the Orthodox Church of Ukraine (OCU) Epifaniy (Epiphanius) and Major Archbishop of the Ukrainian Greek Catholic Church (UGCC) Sviatoslav have called on believers to celebrate Easter at home and not expose themselves and relatives to danger.
"We asked all our believers to celebrate this Easter at home. And we will be able to rejoice this Easter together but without endangering your health and life. Therefore, we will pray together, pray online. We will bless Easter baskets while you're home," Sviatoslav said at a TV panel show Pravo na Vladu [Right to Power] on Thursday.
Read alsoEastern Christians celebrate Palm Sunday, western Christians observe Easter on April 12
"Of course, we will celebrate the Resurrection of Christ under special conditions. But we see that our believers have responded to the church's call to stay at home. At the latest service in Kyiv's St. Michael's Golden-Domed Monastery, we saw that people responded to our call and are joining prayers online," Epifaniy said.