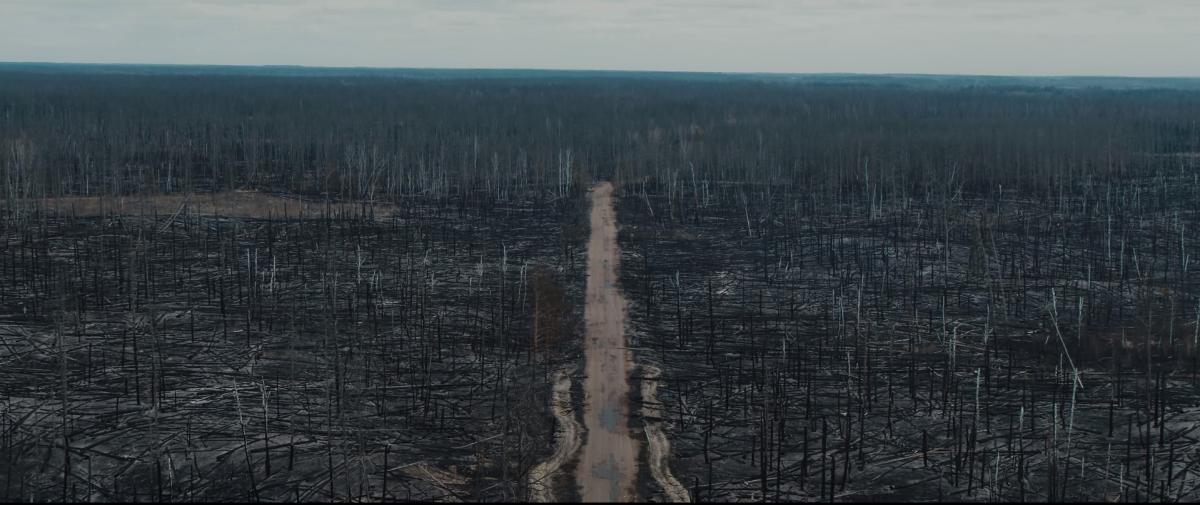 Snap from video
Ukrainian director Stanislav Karpalov has posted on YouTube a video shot from a drone, offering a bird's eye view of terrible consequences of the recent forest fires within the Chornobyl exclusion zone.
The video shows hectares of devastated forests and abandoned houses.
Read alsoNASA says it sees fires near Chornobyl break out again (Satellite image)
"There's a feeling of an absolute apocalypse. I wanted to convey as clearly as possible the atmosphere of what I saw. Over the past 30 years, after humans left the Chornobyl zone, flora and fauna have revived and become what they were 150 years ago, even despite radiation. Now, much of what had been reborn was destroyed, once again. This is a war of humans and nature," the author wrote on Facebook.
As UNIAN reported earlier, over the 10 days of forest fires raging in the vast area around the site of the Chornobyl nuclear disaster, about 30% of the main tourist locations in the exclusion zone were destroyed.