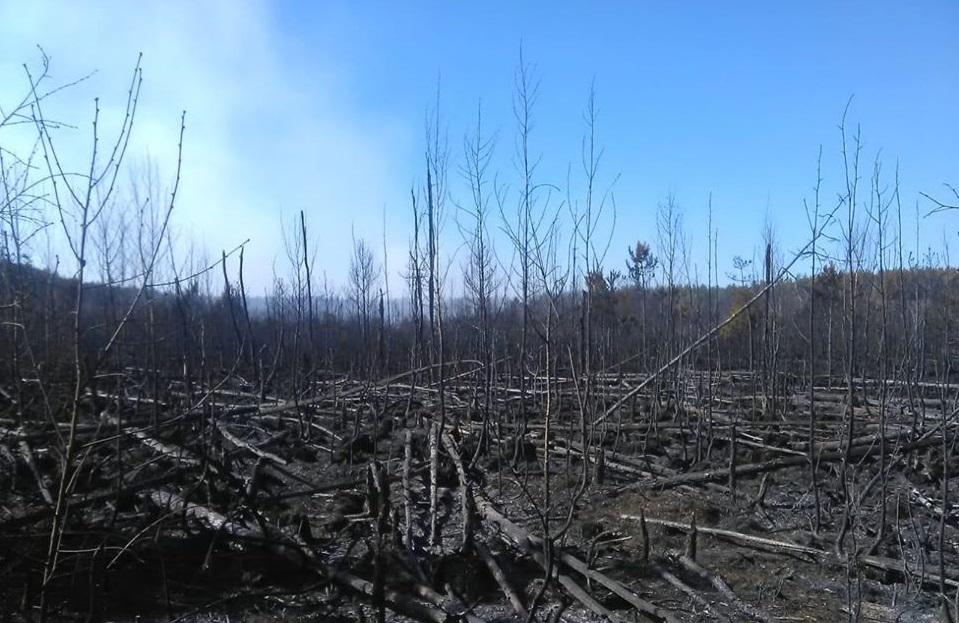 Ukraine's Interior Ministry
Over 2,300 firemen and 460 vehicles are involved in tackling wildfires in Zhytomyr and Kyiv regions where the situation is gradually normalizing, says Prime Minister of Ukraine Denys Shmyhal.
"The situation with the fire liquidation in Ukraine is gradually normalizing. More than 2,300 people and more than 460 vehicles have been involved in extinguishing fires in the Zhytomyr and Kyiv regions. Three fire hotbeds have been restrained in Zhytomyr region over the past two days. Now rescuers are helping forestry workers to extinguish individual hotspots of smoldering grass flooring, hemp, and wood," PM reported via his Telegram channel.
"I'd like to emphasize that there is no threat to critical facilities within the Exclusion Zone," Shmyhal said, expressing his gratitude for the emergency response team's coordinated work.
In hard-to-reach areas, engineering equipment is being involved to clear the terrain to ensure access of firefighting equipment, says the Emergency Service.
The so-called Shelter (the arc covering the reactor affected in the Chornobyl nuclear disaster of 1986), the spent nuclear fuel storage facility, and other facilities within the exclusion zone operate as usual," the report notes, adding that radiation levels in the City of Kyiv, Kyiv region, and the exclusion zone remain within the norm.
Read alsoUkraine's wildfires could be planned sabotage – Interior Ministry
As UNIAN reported earlier, massive forest fires in the Chornobyl exclusion zone broke out on April 4 before being put out on April 14. However, on April 16, forest fires erupted again.
Dozens of hectares of forest have burned down. Today, three wildfire hotbeds remain in the Chornobyl zone. More than 1,300 firemen, 296 vehicles, and three firefighting helicopters are battling the fire.
Also on April 4, forest fires stroke the neighboring Zhytomyr region, spreading to settlements where dozens of homes were devastated in the blaze. Now more than a thousand people are involved in putting out fires in the territory of two local forestries.
Zhytomyr PD launched a number of criminal proceedings into the nature of large-scale fires in local forests. April 20, Interior Minister Arsen Avakov said that the National Guard had started an anti-sabotage operation across vast forest areas in the region.