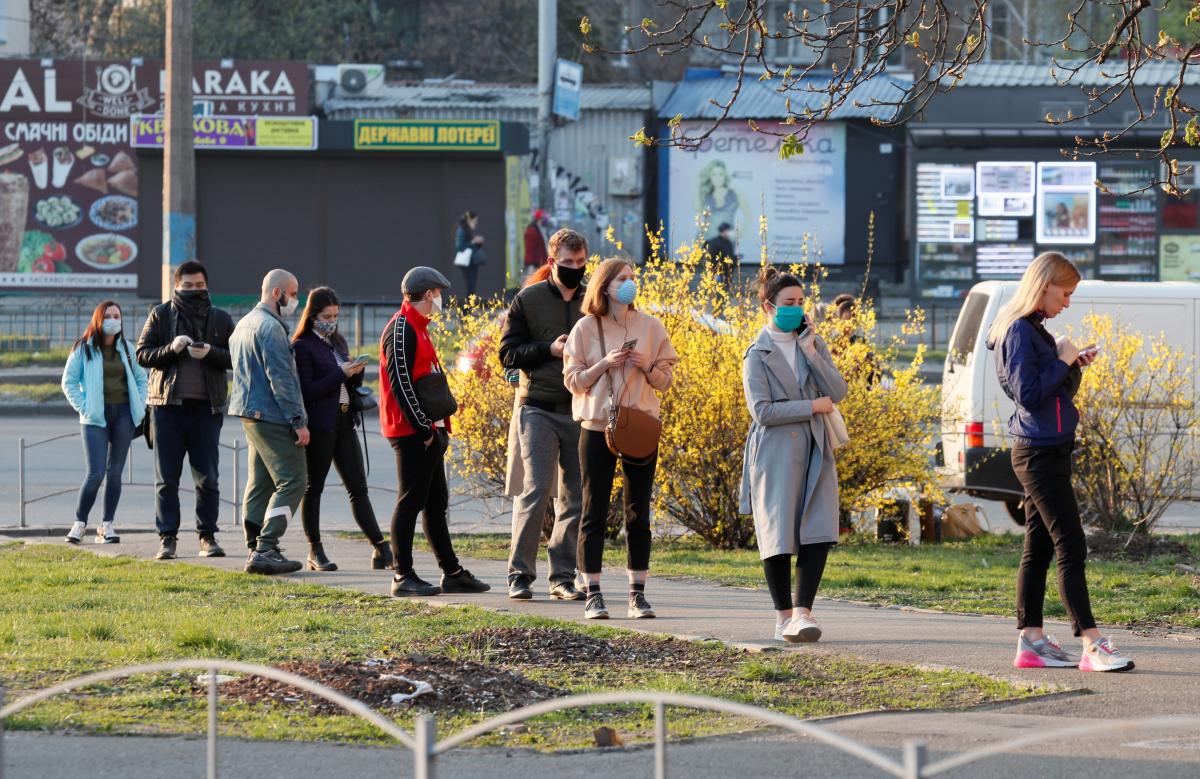 REUTERS
Ukrainian Prime Minister Denys Shmyhal predicts Ukrainians will have to wear face masks for at least two years.
"We all must adhere to the 'mask regime,' obey certain disinfection rules, we all must follow social distancing [rules], certain rules of conduct in transport, in public places, in shops, etc. That is, this is a number of things we must learn to live with every day. The way we brush our teeth every day, we must learn to live with it. According to the World Health Organization, [this will be] for at least the next two years," he said in an interview for the RBC Ukraine news agency.
Read alsoNumber of confirmed COVID-19 cases in Ukraine rises by almost 500 in past day
The official stressed the need to introduce a color-coded quarantine level advisory system: "yellow, orange, red."
"Yellow is when the situation is moderate, and we can unlock key industries and work under very mild quarantine conditions. Orange is when the number of patients begins to grow, and, for example, there are one or two fatal cases in a separate region. Then we bring this region under control and isolate it. Red is a lockdown when a region or the country is in fact locked down completely, like today," he said.
As UNIAN reported earlier, Ukraine's Health Minister Maksym Stepanov said the ministry would offer to extend quarantine measures until May 12.