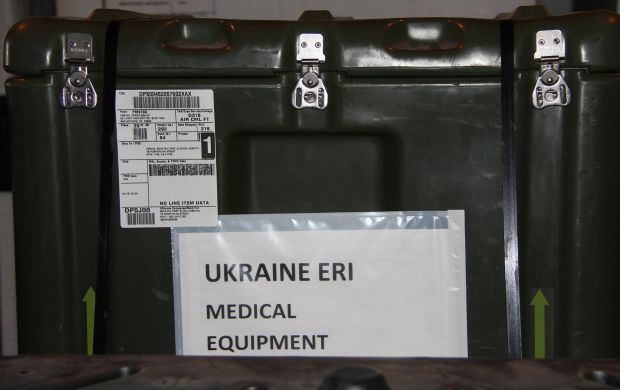 The field hospital for Ukraine's ATO forces / Photo from facebook.com/GeneralStaff
The medical equipment arrived under bilateral agreements with the U.S. government on the support of Ukraine, the General Staff's press service  wrote on Facebook.
The hospital facility is fully provided with medical equipment and medicines for first aid to soldiers with wounds of varying severity.
facebook.com/GeneralStaff
"This hospital works as an independent facility and is designed to function in a combat area of operations. Moreover, our foreign partners have undertaken to train our military personnel how to use this equipment. In addition, the U.S. side will supply all the necessary materials and medicines in the next 1.5 years to ensure the full-scale functioning of the hospital," the press service quoted adviser to the Chief of the General Staff of the Armed Forces of Ukraine Maryna Mavlonova as saying.