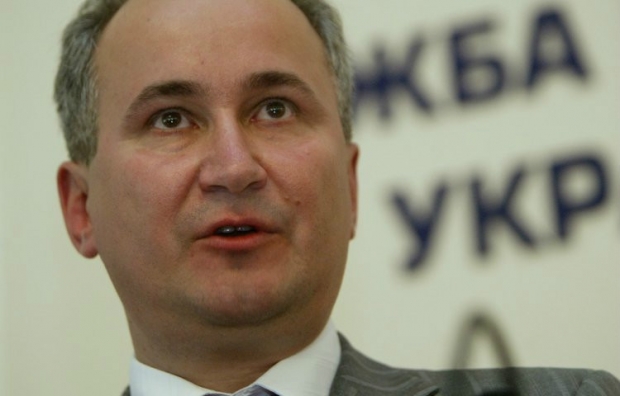 Vasyl Hrytsak / Photo from UNIAN
"On August 5, 2015, a special group of SBU Central office in cooperation with SBU office in Ivano-Frankivsk region detained four members of a criminal group red handed, when trying to sell the nuclear material. According to the preliminary information, the radioactive agent is most likely to be Uranium-238," reads the statement posted by SBU press service on Wednesday, according to Interfax-Ukraine. 
The incident was immediately reported to President of Ukraine Petro Poroshenko by Head of the SBU Vasyl Hrytsak.
Investigation into the matter continues. The nuclear material has been confiscated. It's being examined with the help of experts from State Nuclear Regulatory Inspectorate of Ukraine and the Emergency Service, SBU reported.
According to the information obtained at the Prosecutor General's Office of Ukraine by an UNIAN correspondent, the nuclear material was planned to be smuggled to Romania.
Ukraine gave up its nuclear arsenal with the collapse of the Soviet Union in 1991. 
But the country's territory is still filled with nuclear storage facilities and decades-old disposal sites, according to The Economic Times.
Uranium-238 isotope is common in nature and often found in phosphate fertilizers.  
Ivano-Frankivsk lies in the heart of Ukraine's western part and remains untouched by the 16-month Russian-instigated war.