sbu.gov.ua
The Security Service of Ukraine together with the Military Prosecutor's Office detained a militant from the so-called DPR, who has been plotting terrorist acts in eastern Ukrainian town of Kramatorsk.
As reported at the SBU, the terrorist with nom de guerre "Ninja" took part in seizing the premises of local authorities in April-July 2014. Also, the arrested militant was a member of a terrorist group, a self-styled "Interior Ministry of the DPR," and participated in armed confrontations with the Ukrainian forces in Donbas.
By order of the "DPR" leaders, he arrived in Kramatorsk in July, 2015, attempting to create a terrorist sabotage network, seeking for the separatist sympathizers from among the residents of Kramatorsk and Slavyansk district, observing  the locations of deployment of the Ukrainian troops, and infrastructure objects across the region.
In addition, it is reported that during a search of the militant's residence, the security officials seized four improvised explosive devices equipped with metal striking elements (a total weight of almost 4 kilograms), an F-1 grenade, a bulletproof vest, a shotgun and edged weapons.
The investigation continues, the SBU reports.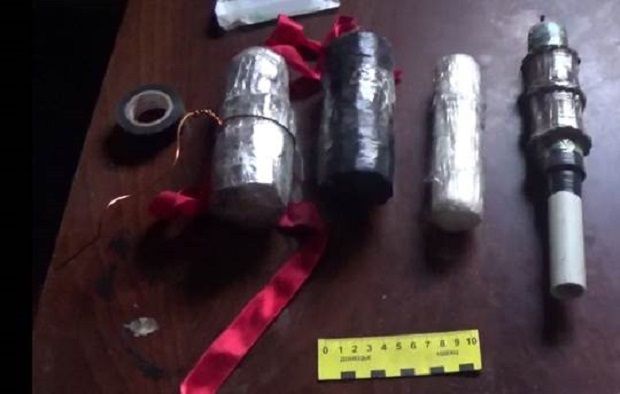 sbu.gov.ua