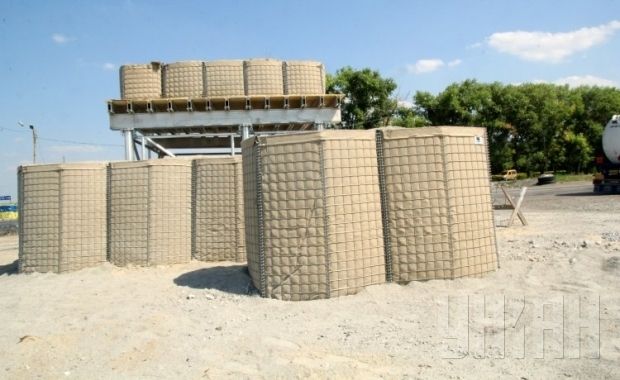 New defense facilities in Dnipropetrovsk region meet NATO standards / Photo from УНИАН
Such facilities allow troops to hold the line along the perimeter amid fighting with the enemy.
It is reported that the facilities consist of a metal structure and baskets that could be filled with soil, sand, gravel, clay, stone or other similar construction materials.
Such strongholds protect troops from shrapnel of shells fired by heavy machine guns, grenade launchers and other artillery weapons.
As of today, this technology has proven to be one of the most advanced – a set of such defense installations could be deployed within a few hours, without involving construction equipment.
UNIAN