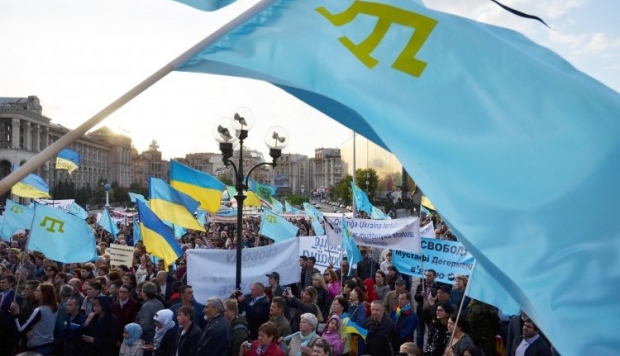 Crimean Tatars go missing in annexed Crimea, again / Photo from UNIAN
"Crimean Tatars disappear again in Crimea. Over the past week and a half, three Crimean Tatars went missing in Simferopol region. On August 27, a 45-year-old Mukhtar Arislanov went missing. He lived in Simferopol, in Fontany district," Dzhelalov wrote in Facebook.
In addition, he told about the disappearance of two young men, born in 1986 and 1988 - Memet Selimov and Osman Ibragimov (Mirnovsky village council of Simferopol district).
"According to available information, at around 21:00 on August 21, Memet Selimov went to his friend Osman Ibragimov, having informed his parents. After some time, the parents were unable to reach him on the phone. The phone was shortly switched off. As it turned out, Osman also went missing," wrote the deputy head of the Mejlis. "As Memet's parents say, he worked as a driver at a local clinic and was not engaged in any public or criminal activity; he always kept in touch with his family. He was not planning to move to another place of residence, all of his identification documents were left at home."
According to Dzhelalov, the police had already received information about the men's disappearance and began the search.
Read alsoCrimean Tatars ask global community to recognize Russian policy as genocide"According to unconfirmed information from the parents, Memet Selimov and Osman Ibragimov could be kidnapped and are currently being illegally held captive by unknown individuals in Simferopol or the area close around the city," said the official.
Read alsoCrimean authorities to prosecute people for taking part in local EuromaidanIt is known that after the Russian annexation of Crimea in Russia, several Crimean Tatars have gone missing on the peninsula.
The police have recorded information on the men's disappearance / facebook.com/nariman.dzhelalov