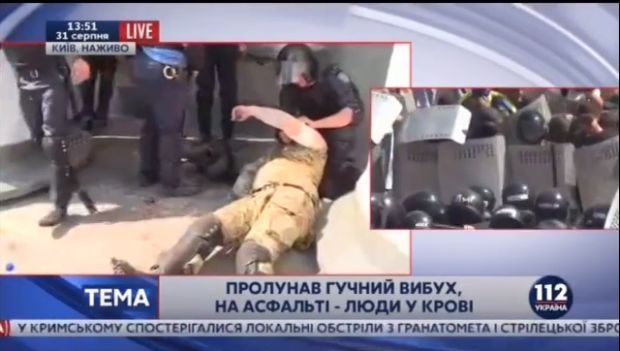 screenshot from 112 TV video
MP Anton Gerashchenko has confirmed this information via Facebook, saying several troops are in critical condition.
A correspondet of Ukraine's 112 TV channel reported from the scene that at present the number of wounded has reached 15. Ambulance vehicles were seen rushing to the site.
Police officers are providing first aid to their colleagues, while the Ministry of Interior is conducting urgent operative measures to identify the suspect and organize his search.