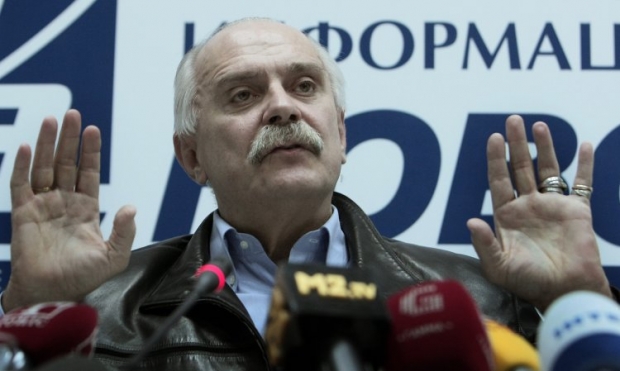 Photo from UNIAN
In particular, Russian writer Vladimir Kucherenko, Russian publicist Yegor Kholmogorov, and Russian economist and publicist Mikhail Khazin are declared personae non grata in Ukraine.
In addition, the list includes 13 artists: Russian singer Oleg Gazmanov, MP of the State Duma and Russian singer Iosif Kobzon, Russian singer Valeriya Perfilova, Russian music producer Iosif Prigozhin, Russian actor Sergey Bezrukov, Russian actor and singer Mikhail Boyarsky, Russian singer Nikolai Rastorguev, Russian actor Ivan Okhlobystin, Russian actor Mikhail Porechenkov, Russian singer Grigory Leps, French actor Gerard Depardieu, who was earlier granted Russian citizenship, Russian singer Stanislav Piekha and Russian filmmaker Nikita Mikhalkov.
Read alsoUkraine's Culture Ministry names artists seen as threat to national security"The SBU banned [their] entry into the territory of Ukraine in accordance with the applicable legislation and in the interests of national security," the report says.