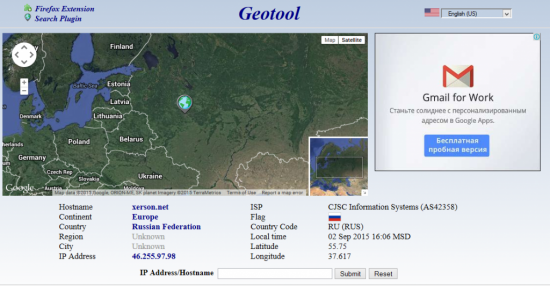 The news website News New York (http://www.newsnyork.com) publishes news about New York City life and disinformation about Ukraine, according to the report.
The websites xerson.net, v-kieve.net and novosti.Lugansk.ua work the same way.
News New York this week published a fake interview with the Ukrainian investment banker Ihor Mazepa.
The website Newsnyork is registered on Anatolij Vasilevich Buchkevich with the email [email protected]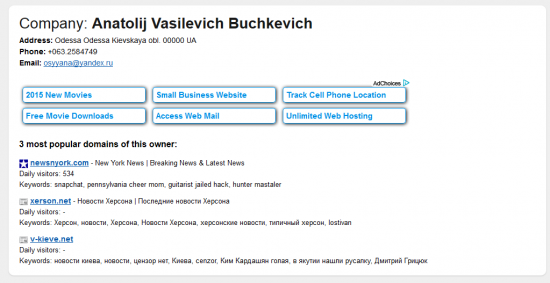 There are two more websites registered on the same email – xerson.net and v-kieve.net.
The company 1gorod.com is mentioned as websites developer. It's important to say that there is no such word as 'gorod' in English. In Russian it means 'the city'. This website is also registered on Anatolij Buchkevich.
Here is the full list of the websites from this network:
Newsnyork.com (New York News)
Newsinca.com (California News)
Newsinkansas.com (Kansas News)
Xerson.net (Новости Херсона)
v-kieve.net (Новости Киева)
novosti.lugansk.ua (Новости Луганска)
novosti.donetsk.ua (Новости Донецка)
Each of these sites has copied materials from the similar sources. Anyway, almost no users visit these websites. That's why they remained out of users view for a long time.
The fake 'interview' with Mazepa posted by Newsnyork.com says Ukrainian President Poroshenko has transferred Ukraine's Ukrspirt company to Mazepa's control.
AIN.UA asked Concorde Capital if the interview had really taken place. The press department of the company denied that Mazepa had given this interview.
"The interview is invented and artificial and created to discredit our company," Concorde Capital said.