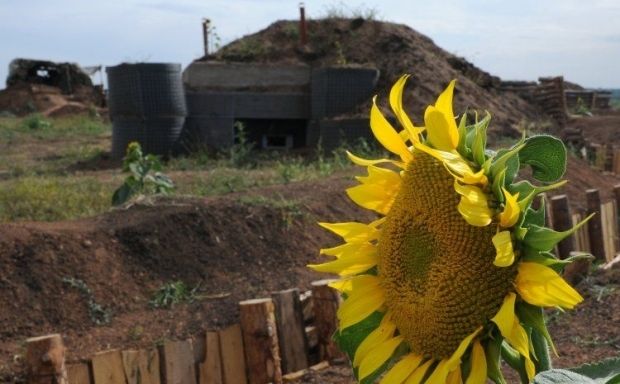 Photo from UNIAN
"Two years ago nobody thought Ukraine would be fighting for its freedom in a hybrid war instigated by Russia. 
This is a new type of war: with soldiers without identifying marks, civilians as a shield, local terrorism and diversions, propaganda, cyber-terrorism and diplomatic double-dealings. Is Europe ready for such a type of conflict? You think this war is somewhere far away? Ukraine is in the center of Europe!" reads the voiceover to the video clip.
Read alsoPoroshenko sees no alternative to Minsk accordsThe video shows a yet unborn child dreaming of future. But his dreams are interrupted by videos from the zone of Anti-Terrorist operation. The People's Project, a volunteer group behind creating this emotional video, shows fragility of any plans of a peaceful future.