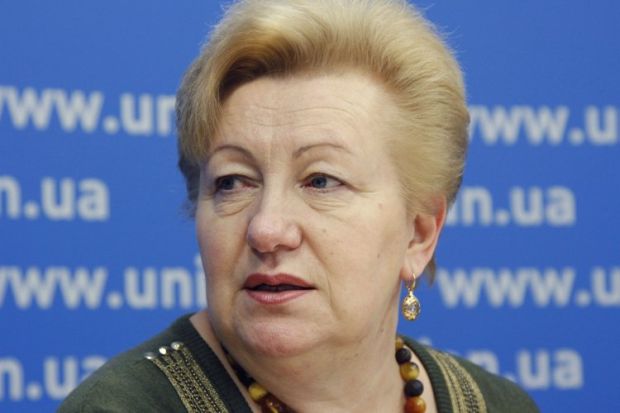 Ulyanchenko no more on wanted list / Photo from UNIAN
The Ministry of Interior has apparently removed from its official website information on the so-called  "wanted list" on former Chairman of the Kyiv Regional State Administration Vira Ulianchenko.
The press service of the Interior Ministry later commented on the fact: "The Interior Ministry has received [certain] documents and made en entry to the  database; it received other documents and deleted the entry - a purely technical function."
When asked by an UNIAN correrspondent on the nature of the newly received documents, the press service limited itself to stating: "[Documents] Necessary to make changes to the database."
In turn, the prosecutor's office has not yet released comments on the situation.
As UNIAN reported earlier, information originally appeared on wanted list on September 14, stating that the Security Service of Ukraine was searching for Ulianchenko as she was evading the prosecutor's office officials from June 30, 2015.
Later that day, Ulianchenko denied the fact, stressing that she was at her office in Kyiv, "surprised" with such news.