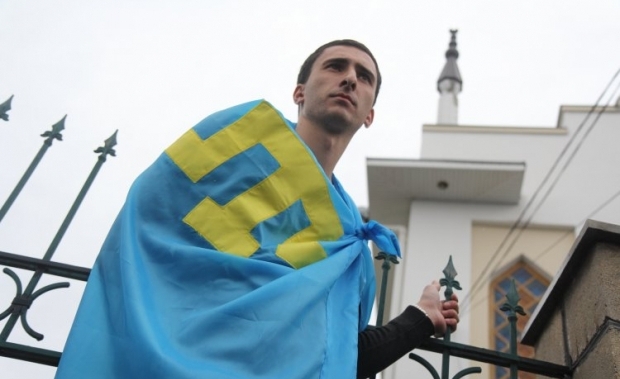 Photo from UNIAN
According to Chubarov, at 12:00 on September 20, all roads leading to Crimea will be blocked in order to prevent transportation of goods to the occupied territory.
Read alsoPutin says Crimean Tatars should not strive for special statusHowever, the protesters will allow people and cars to enter Crimea, he said.
"Our campaign will be of long-term nature," Chubarov said.
He also noted the need to abolish the law on free economic zone with Crimea.
Read alsoChubarov: Retaking Crimea imminentChubarov has called on everyone to join this campaign and said that its headquarters would be located at the Chongar checkpoint.
According to him, the decision was made in protest against systematic repressions against the inhabitants of Crimea by the occupation authorities and against the "unsuccessful actions of the Ukrainian government, which causes problems with movement."