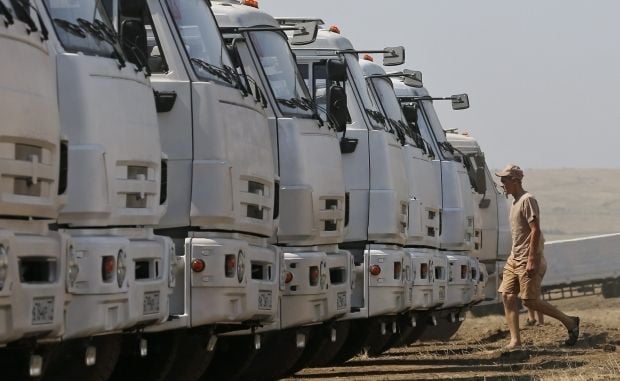 REUTERS
"Another humanitarian convoy that was formed on September 22 has set off for Donbas from the Don rescue center of the Russian emergencies ministry early on Thursday," the press service said, according to TASS.
More than 100 trucks will deliver over 1,200 tonnes of humanitarian cargo to Donetsk and Luhansk regions. The humanitarian cargo includes food, such as canned foods, cereals, pasta, tea and butter, and medicines for health institutions in Donbas.
"Humanitarian cargo was provided by public and trade union organizations from Russian regions," the press service said.
The convoy will break in two before the border. One will go to Donetsk region, and the other will head to Luhansk region, after all necessary procedures at border crossing points, TASS said.
Since August 2014, the Russian emergencies ministry has delivered more than 46,000 tonnes of humanitarian cargo to Donbas.