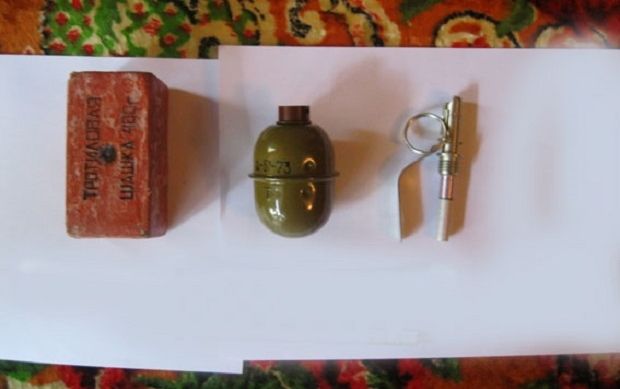 mvs.gov.ua
During the investigation the law enforcers discovered a cache of ammunition stacked by a local resident, a former murder convict. Among the seized items is an RGD-5 grenade, a TNT block, and nearly 200 5.45 and 7.62 Kalashnikov rounds. Also, the leaflets in support of the so-called Novorossiya were seized, the press service of Chernhiv police has told UNIAN.
The owner of the arsenal has been detained and placed in a temporary detention facility.
Read alsoHuge arms cache discovered in Luhansk regionCriminal proceedings were opened under Part 1 of Article 263 of the Criminal Code of Ukraine (carrying, storage, acquisition, manufacture, repair, transfer, or sale of weapons without lawful authority). The perpetrator faces a two-to-five-year prison sentence.
Read alsoWeapons, explosives discovered in Putin's "humanitarian aid"The investigation is underway to determine the origin of weapons, explosives, and ammunition, as well as to find out the perpetrator's plans for their potential use.