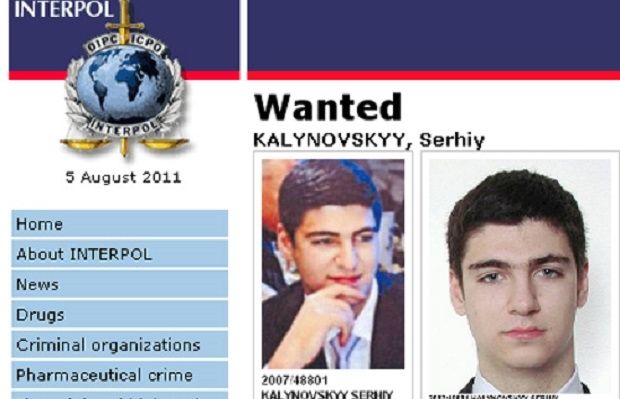 Screenshot
"At about 03:00 on September 29, patrol police in Kyiv's Darnytskiy district stopped the Porsche Cayenne car, the driver of which violated traffic rules. It was found that a citizen with signs of alcohol intoxication was sitting at the wheel, but he had no car documents," Herashchenko said.
The driver pretended that he felt bad and called an ambulance. After that, the police decided to follow the driver to the hospital in order to establish his identity.
"It was a surprise for the police to find out that the detainee was Serhiy Kalynovskiy, born in 1985, the stepson of famous Ukrainian oligarch Dmytro Firtash, and who had been declared wanted for causing a fatal car accident since 2007," Herashchenko wrote.
Read alsoU.S. to appeal against Austrian court's denial of Firtash's extraditionAt the moment, Kalynovskiy is detained. The investigators are preparing a petition to the court on the detention of the perpetrator of a fatal accident, who had been hiding from the investigation for several years. The investigators will request the court to arrest him, with no possibility of bail.
"If the police didn't arrest Kalynovskiy this night, after a few more years the investigation would drop all charges against him in a double fatal accident because the statute of limitation has expired. It seems that it was his lawyers' plan," Herashchenko said.
As reported earlier, on Tuesday night, the police patrol in Kyiv's Darnytskiy district detained Serhiy Kalynovskiy, former stepson of the Ukrainian oligarch Dmytro Firtash.
Kalynovskiy was behaving suspiciously, probably under the influence of drugs. He had no car documents or impersonated another person. He was sent to detention center.
Kalynovskiy was put on international wanted list after he had disappeared from a private clinic, where he was treated after the accident. In May 2007, while driving the BMW car, he crashed into the parked Lada car at high speed. As a result of the accident, Volodymyr Kulikovskiy, a warrant officer of internal troops, was killed.