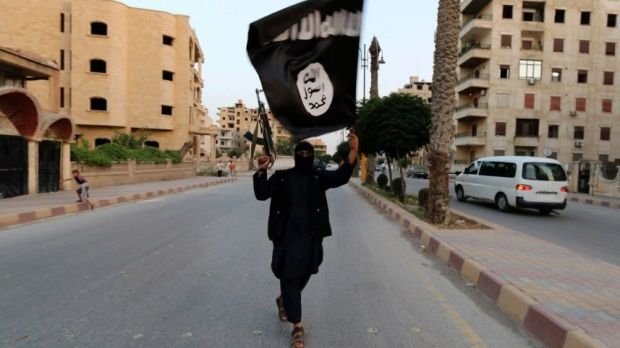 REUTERS
Jordanian Member of Parliament Mazen Dalaeen said on Sunday that his son, Mohamed, was recruited by an Azerbaijani couple living in the northeastern Ukrainian city of Kharkiv, according to the report.
"The couple was actively recruiting young impressionable Muslim students to join the ranks of ISIL in Syria and Iraq," he said.
The father said that his son, who was 23, was in his third year of medical school and married to a Ukrainian woman, who also traveled with him to Iraq last February.
Read alsoIS militants blow up ancient Arch of Triumph in PalmyraIt is also noted that they were joined by the pairs from Checnhya and Tunisia to fight for ISIL.
The father also said that he travelled to Ukraine often to check up on his son and has had numerous discussions with him about ISIL, trying to convince him that he should first focus on his studies and return to Jordan, but it was of no avail. 
Raqi Rawashdeh, the president of the Jordanian community in Kharkov, told Al Jazeera that he knew Mohamed ever since he came to Ukraine to study four years ago.
Rawashdeh said that young Mohamed was never religious or harboured any extremist views or ideology.
However, things changed in the last four months when Mohamed decided to sport a beard and started exhibiting ultra-religious views.
Read alsoSBU detains terrorist coordinator in KharkivAnother young Jordanian, Abdallah Kafaween, who hailed from the same town of Kerak as Mohamed, has joined the ranks of ISIL along with is Ukrainian wife, Rawashdeh also told Al Jazeera.
Kafaween is presumably living in Iraq and his fate is unknown at this point.
Ukraine is home to nearly 5,000 Jordanian students, out of which approximately 1,500 students live in Kharkiv, Al Jazeera reports.