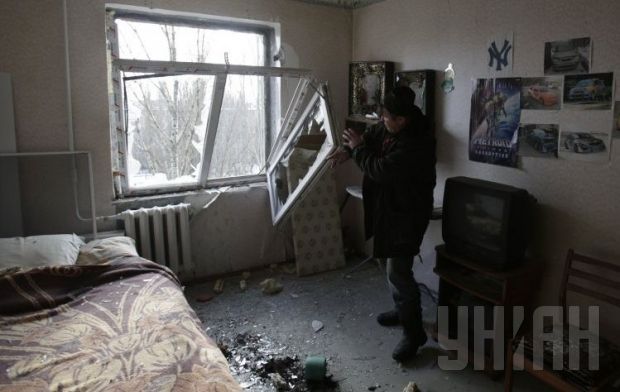 Photo from UNIAN
Samples of the book were sent to seven world leaders, including President Barack Obama, German Chancellor Angela Merkel, French President Francois Hollande and others, according to Ukraine Today.
TSN journalists addressed them in different languages, including English, Polish, German, French, etc.
Above all, TSN hostess Natalya Moseychuk made a special address to Russian President Vladimir Putin in Russian: "Mr. Putin, you know everything about the war in Ukraine, like no one else. I hope this book will help you start to realize that your "Russian Spring" has turned out to be a continuous hell for us, Ukrainians."
TSN hostess Marychka Padalko addressed the U.S. President Barack Obama: "Typically you learn about the war in Ukraine from the people who have never been there. Through this book you'll be able to look at this war through the eyes of people who live through  it every day."