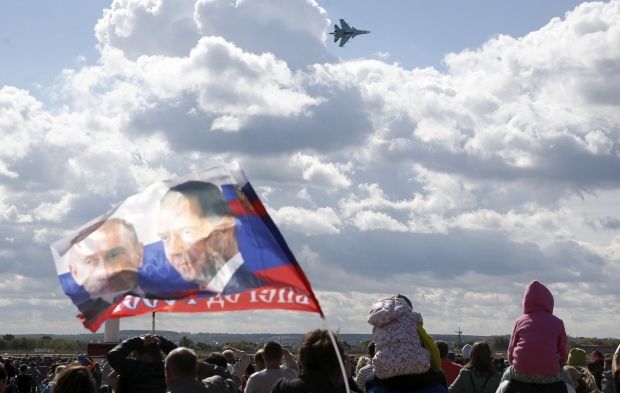 REUTERS
At the same time 14% of the population supports the idea Ukraine have no close relations either with Europe or with Russia.
According to Sharma, the survey shows that half of Ukrainians believe Ukraine will benefit from forging closer political and economic relations with Europe rather than with Russia.
In addition, according to the study, 19% of the respondents say Ukraine should have close relations with both Europe and Russia, while another 14% of citizens would rather see Ukraine have no close relations with either Europe or Russia.
Read alsoPoll - Almost half of Ukrainians believe that no party represents their interestsAn opinion poll was conducted by the IFES with the support of the US Agency for International Development (USAID) and covered 1,588 respondents interviewed across Ukraine (except for Donbas and Crimea) between September 12-26, 2015. The error does not exceed 2.5%, without taking into account the design effect.