Poroshenko conveys two Su-27 planes to Air Force pilots in Zaporizhia, takes off in one of them
Ukrainian President Petro Poroshenko examined samples of aviation equipment fixed by Zaporizhia State Aircraft Repair Plant "MiGremont" during his working trip to Zaporizhia region on Wednesday, according to the presidential website.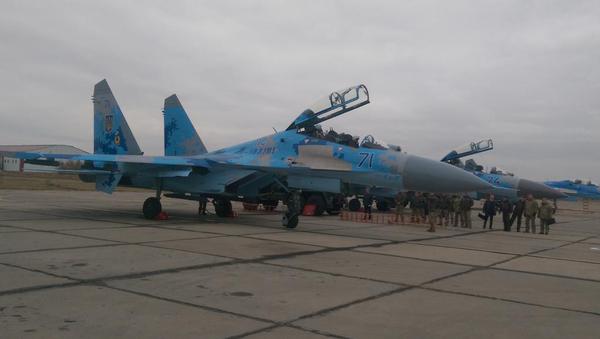 Twitter / Tseholko
The President conveyed logbooks of two Su-27 aircrafts to the Air Forces representatives. The aircrafts were modernized under the NATO standards with a view to broaden combat capacity and increase the efficiency of fulfilling combat missions, the report says.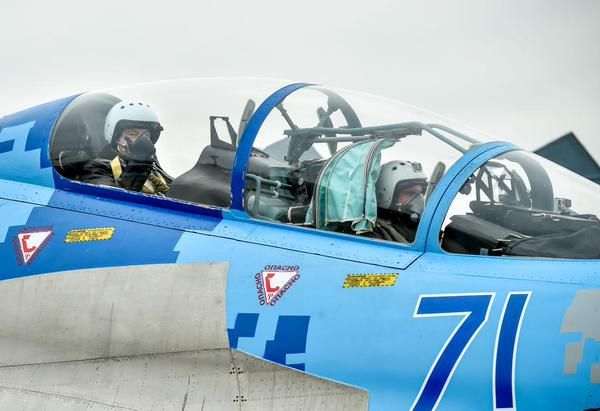 Petro Poroshenko / Twitter / Tseholko
Poroshenko also took part in the test flight of a fighter jet as the second pilot. Simultaneously with the President, student of Ivan Bohun Kyiv Military Lyceum Yevhen Vystoropskyi took off as the second pilot in another aircraft. Yevhen gained this right on the basis of competition.
If you see a spelling error on our site, select it and press Ctrl+Enter