Three-stage polio vaccination program launched across Ukraine
Additional vaccinations began simultaneously thoughout the country, performed exlusively in healthcare facilities equipped with fixed or mobile vaccinal rooms, the press service of the Health Ministry has told an UNIAN correspondent.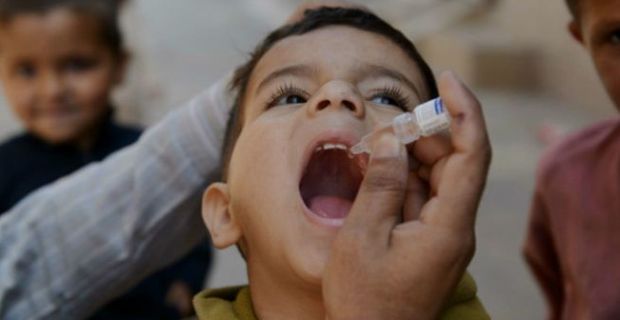 Immunization takes place in every children's clinic, as the vaccine has already been delivered to all regions of Ukraine / www.bbc.com
"In order to defeat polio, all children between the ages of two months to six years are to be vaccinated against polio with oral polio vaccine (OPV), in two stages. The third stage will include vaccination of children aged from two months to ten years," says the statement.
The press service noted that children who had not been previously vaccinated against polio, will get their first vaccination with inactivated polio vaccine (IPV), and another OPV vaccination within the next two weeks, in the framework of supplementary immunization.
Read alsoRed Cross delivers 275 tonnes of humanitarian aid to Donetsk residentsThe duration of the first round of OPV vaccination will last three weeks starting from October 20, 2015, with another two-week rounds to follow. The interval between the stages of OPV vaccination is one month (30 days). The countdown of the interval between the rounds is performed from the last day of the previous round of OPV vaccination.
Read alsoNumber of registered IDPs in Ukraine close to 950,000According to the chief pediatric immunologist in Kiyv, Fedir Lapiy, immunization takes place in every children's clinic, because the vaccine has already been delivered to all regions of Ukraine.
"OPV has a confirmed quality, safety and efficacy profile. OPV vaccine protects against being infected with poliovirus of any type, stops the transmission of a vaccine-related poliovirus among the population," said the immunologist.
If you see a spelling error on our site, select it and press Ctrl+Enter