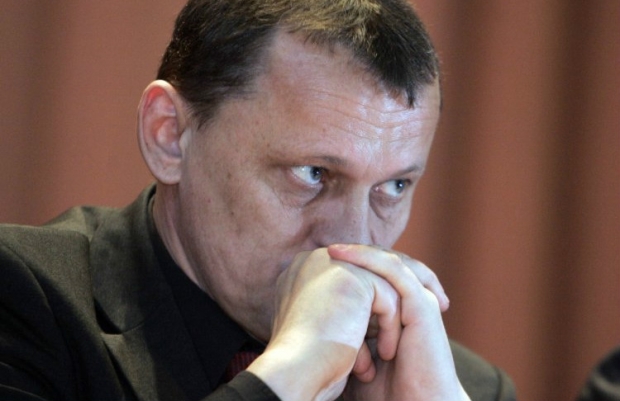 The Consul showed scars from a year and a half ago / Photo from UNIAN
On October 26, 2015, the Supreme Court of the Chechen Republic continued to consider the criminal case of the two arrested Ukrainians and allowed the Ukrainian Consul to visit them in jail.
The lawyer also said that the consul had showed the scars of the tortures they have suffered over a year and a half ago. The information was passed through diplomatic channels.
Read alsoRussia holds captive 11 Ukrainian political prisoners - Klimkin"This is a flagrant violation of all conceivable standards. In this regard, we will start a separate procedure for filing a complaint. But the consul testified that they were both scarred. This is a serious story, because in previous cases, such as in Oleh Sentsov's case, there was no reaction to the statements of his defenders about the tortures, because they couldn't find scars one year later. In this case, the tortures were so severe that the scars can be found even a year later, and in case of Karpiuk – a year and a half later," Novikov said.
Klykh and Karpiuk are in high spirit, especially after they have found out that Ukraine considers them political prisoners.
"A month ago, they thought that everyone had forgotten about them, as there was no message from Ukraine. After they have found out that they are considered as political prisoners, their morale rose sharply; they are ready to fight," the lawyer said.
Read alsoEP Resolution urges release of Savchenko, Sentsov, KolchenkoThe court officially appointed Vira Savchenko as a public defender of Klykh and Karpiuk, Novikov said.
As UNIAN reported earlier, in late August, the Investigation Committee of the Russian Federation said that the criminal case against two citizens of Ukraine Karpiuk and Klykh on charges of involvement in the fighting against Russian troops in Chechnya on the side of local militants in the 1990s would be sent to court.
Karpiuk was abducted by the Russian security services in Chernihiv region in March 2014. Klykh was arrested in the Russian city of Orel in August 2014.
Klykh and Karpiuk were arrested over a year ago, and during that time the consul of Ukraine was not allowed to visit them.