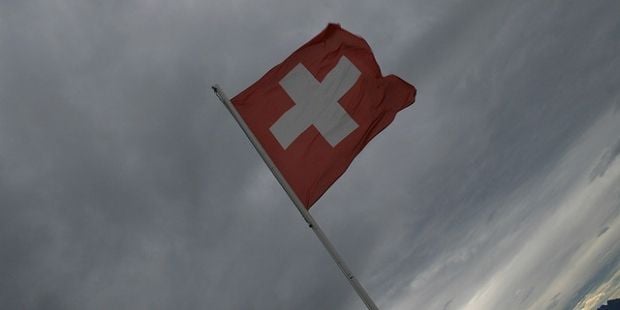 Switzerland sends humanitarian aid to Donbas / flickr.com/gorka_huhezi
One convoy of 20 trucks carrying 293 tonnes of goods reached the city of Donetsk on October 26. Among the transported goods were aluminium sulphate and chlorine, destined for the Donbas waterworks, and reagents and cancer medicines for two hospitals, according to the official report.
The convoy set out from Dnipropetrovsk on October 24. On the first day it headed south to Mariupol on the Sea of Asov, and then continued north-east over the contact line at Volnovakha to Donetsk.
Another five trucks joined the convoy in Mariupol, where 100 tonnes of chemical water treatment products were unloaded. Previously a convoy of six trucks carrying 112 tonnes of water treatment chemicals reached the city of Krasnoarmiysk on the government-controlled side of the contact line.
Read alsoPro-Russian militants in Donbas say MSF banned for "espionage" - mediaDiscussions were held with government offices in Kyiv and with local authorities and partner organizations before the convoys were sent. Seven members of the HA and the Swiss Humanitarian Aid Unit (SHA) and staff from the Swiss embassy and the cooperation office in Kyiv accompanied and supported the convoys in eastern Ukraine.
Important logistical support in the preparation of the humanitarian mission was provided by the Representative of the UN Office for the Coordination of Humanitarian Affairs (OCHA) and other international partner organizations.
Zubko commended Swiss partners for their assistance, as well as their readiness to support Ukraine in this difficult time.
Read alsoICRC sends 560 tonnes of humanitarian food, hygiene goods to occupied DonbasHe recalled that Ukraine and Switzerland has long been cooperating in the field of humanitarian aid provision.
"In May and June 2015, Switzerland carried out several humanitarian missions with support of the authorities in government-controlled and uncontrolled territories [in Donbas]. In Krasnoarmiysk and Donetsk a total of 740 tonnes of chemicals for water cleaning and medical supplies to five hospitals were delivered, enabling the Donetsk medical staff to provide chemotherapy for several hundred cancer patients. The deliveries in Dnipropetrovsk have been helping carry out regular blood purification (hemodialysis) for patients with renal insufficiency over a three-month period," Zubko said.