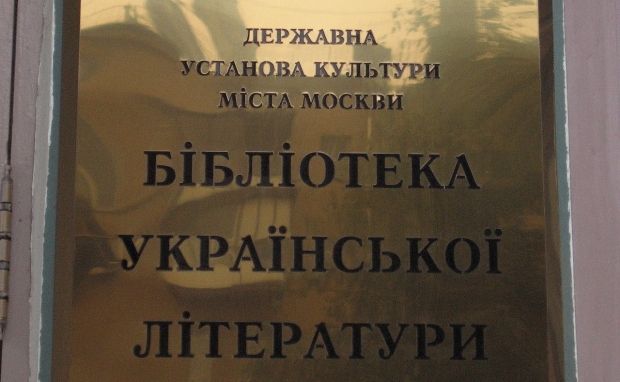 Moscow's Library of Ukrainian Literature / Biletsky V.S./wikipedia.org
The premises of the library were searched on Wednesday afternoon and investigators reportedly found many different publications with anti-Russian sentiment, a law enforcement source told TASS.
After the search, the library's director was taken to the Investigation Committee.
"She has been detained for 48 hours. The court is to decide whether to arrest her," the source said.
TASS said it had not received any official comments on the report.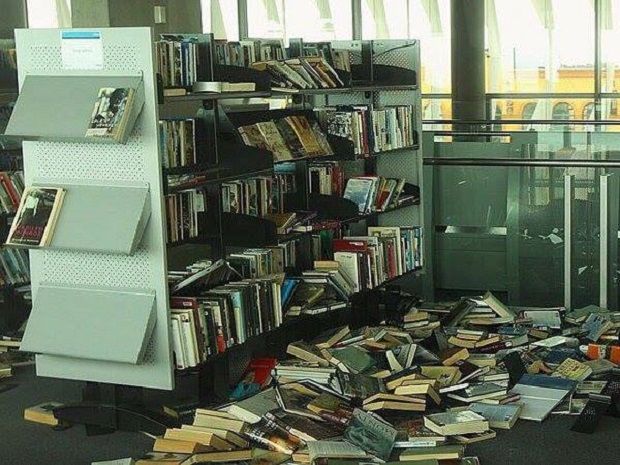 The library after the search / Photo from twitter.com/toprt_ua
According to earlier reports, the search was conducted at the Moscow-based Library of Ukrainian Literature, as law enforcement agencies had received information that the library had copies of a newspaper with materials that apparently distort historical facts.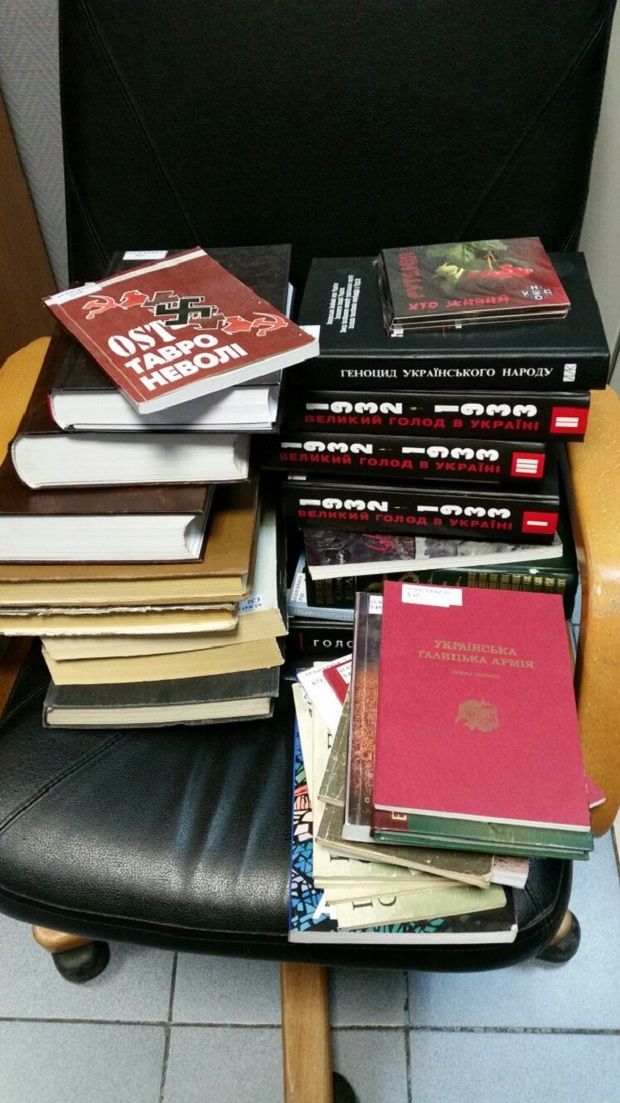 Photo from Dmitry Zakharov's livejournal.com
Later the library's personnel told UNIAN's Russian-based correspondent that the police had "planted' nationalism-oriented literature. "The same situation as was in 2010 happened again today. Absolutely unexpectedly, a dozen police and riot police officers came to the library. They started slipping some books, perhaps of nationalist ideology," a library employee said.
"The main thing is that they have slipped some books, and we've documented this. Their methods aren't new. We don't rule out that they have even brought the same books they used a few years ago," the employee added.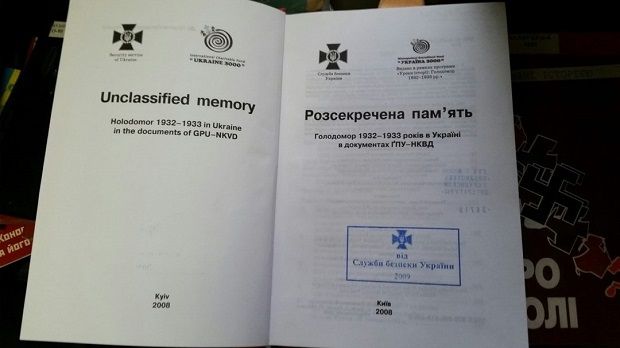 Photo from Dmitry Zakharov's livejournal.com
Library Director Sharina told UNIAN that a search was conducted at her home on Wednesday morning and investigators seized some of her books. These were a book about an artificial famine, the Holodomor, which was in Ukraine in 1932-1933; a book of Ukrainian and American studies by contemporary writer Oksana Zabuzhko, several copies of newspapers dated 2011. The investigators also took certificates of appreciation from Presidents of Ukraine Viktor Yushchenko and Viktor Yanukovych and Prime Minister of Ukraine Mykola Azarov. Office equipment and electronic media were also seized.
She said she had been told that the search was related to a criminal case that was launched way back in 2010. The investigators said they wanted to get "additional materials," she said.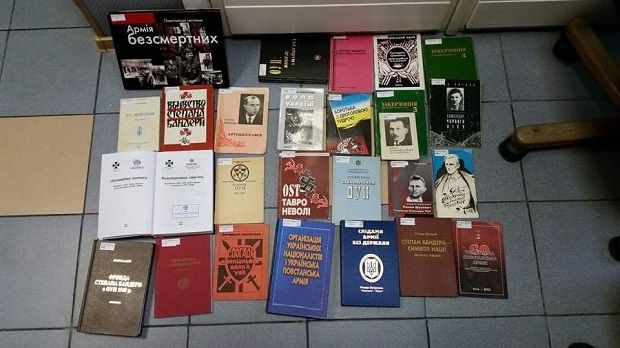 Photo from Dmitry Zakharov's livejournal.com
No banned literature was found in the reading room and among subscription books, but the investigators confiscated books about leader of the Ukrainian nationalist and independence movement in the 1930's Stepan Bandera and the OUN-UPA (the Organization of Ukrainian Nationalists founded in 1929/ the Ukrainian Insurgent Army 1942-1954) from a special storage room, however, none of the books is on the official list of extremist literature.
Photo from Dmitry Zakharov's livejournal.com
According to Sharina, they also seized a copy of children's magazine Barvynok (Periwinkle) as they "saw a Right Sector flag" there.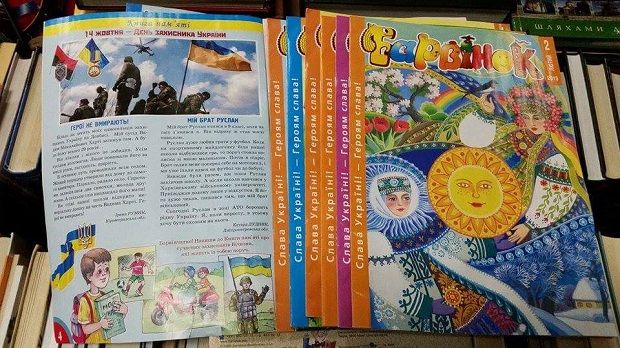 Photo from Dmitry Zakharov's livejournal.com
UNIAN's reference. Dmitriy Zakharov is a member of the Council of Deputies of the municipal district of Yakimanka in Moscow, Russia. He is a member of the Spravedlivaya Rossiya (A Just Russia, also translated as Fair Russia) with social democracy and democratic socialism ideology.
He supports anti-Ukrainian sentiments, advocates the self-proclaimed republics in Donbas and visits the occupied territories in eastern Ukraine.
He has lodged a claim with the Investigative Committee of the Russian Federation for criminal investigations against Ukrainian actress of theater and cinema, the honored Soviet actress and Hero of Ukraine Ada Rogovtseva and Ukrainian showman, actor, artistic director of the Kvartal 95 Studio Volodymyr Zelensky.
As Zakharov wrote on LiveJournal, he was among those who requested the Russian law enforcement agencies check the Moscow Library of Ukrainian Literature.