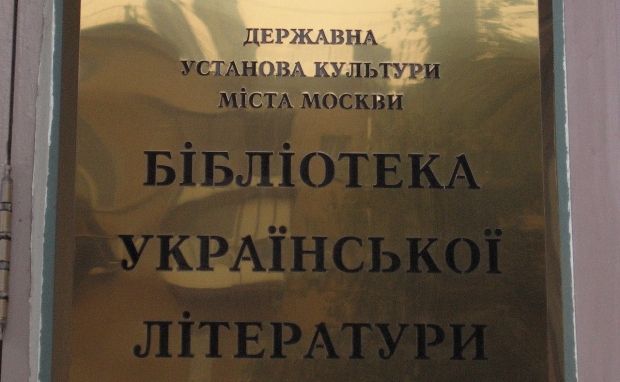 Photo from UNIAN
"On Wednesday, the investigators planted books, which were confiscated during the first search, in December 2010, and not returned to the library," Muntian said.
She said that among these editions was the book by Dmytro Korchynskiy titled "War in the crowd," which was declared as extremist literature in Russia on March 13, 2013.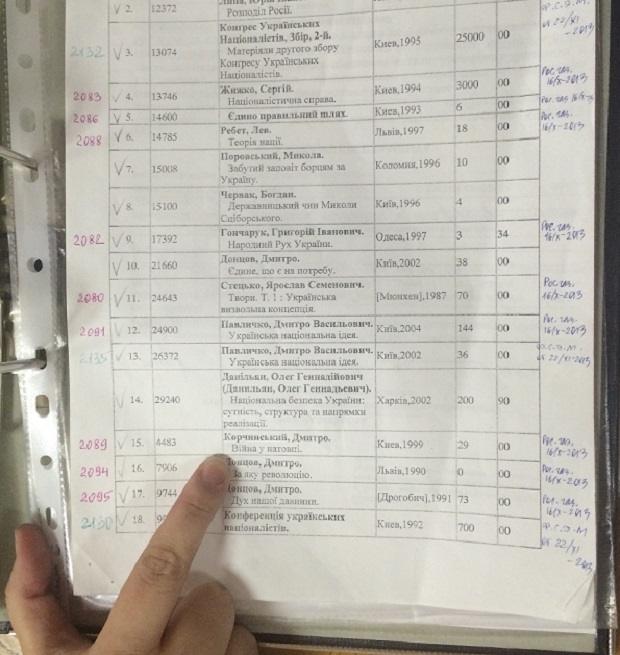 This edition may be used as primary evidence against library director / Photo from UNIAN
According to Muntian, it seems that the book will be used as the main evidence in the indictment of Library Director Natalya Sharina.
In turn, Head of the Department of Ukrainian Studies, cultural and media programs Vitaliy Krykunenko said that yesterday he witnessed how investigators were showing books, which had allegedly been found in the library.
"Employees of the processing department immediately found out that those publications did not belong to the library, they were planted," Krykunenko said.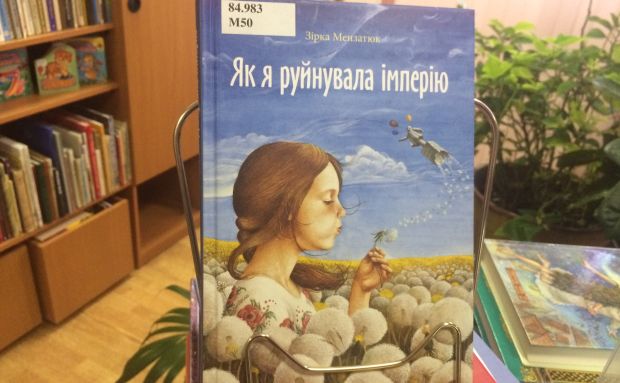 Several books were seized from the library / Photo from UNIAN
He said that the employees drew the investigators' attention to this fact. After that, they were asked to leave the premises of the library, and the director was left face-to-face with the investigators.
Read alsoMoscow police detain director of Ukrainian literature library (Photos)As UNIAN reported earlier, on October 28, Director of Moscow-based Library of Ukrainian Literature Natalya Sharina was detained following the search and the interrogation by the Investigation Committee of the Russian Federation.
Sharina told an UNIAN correspondent that a search was conducted at her home early Wednesday, with the investigators seizing some of her books. These were: a book about an artificial famine, the Holodomor, which took place in Ukraine in 1932-1933; a book of Ukrainian and American studies by contemporary writer Oksana Zabuzhko, several copies of newspapers dated 2011. The investigators also took certificates of appreciation from Presidents of Ukraine Viktor Yushchenko and Viktor Yanukovych, and Prime Minister of Ukraine Mykola Azarov. Office equipment and electronic media were also seized.
No banned literature was found in the reading room and among subscription books, but the investigators confiscated books about a leader of the Ukrainian nationalist and independence movement in the 1930's, Stepan Bandera, and the OUN-UPA (the Organization of Ukrainian Nationalists founded in 1929/ the Ukrainian Insurgent Army 1942-1954) from a special storage room, however, none of the books are on the official list of extremist literature.
According to Sharina, they also seized a copy of children's magazine Barvynok (Periwinkle) as they "saw a Right Sector flag" there.
The Investigative Committee of the Russian Federation intends to request the arrest of Natalya Sharina for "inciting national hatred and enmity."
Moscow's Library of Ukrainian Literature was created by government decree on December 19, 2000.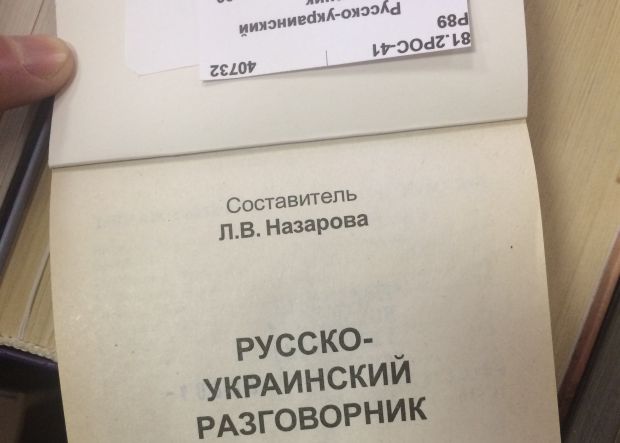 Photo from UNIAN