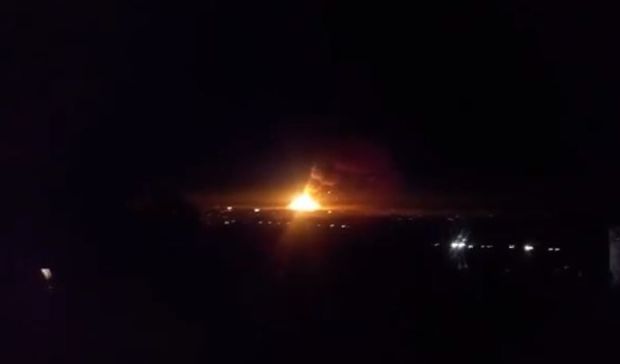 screenshot
"As of 09:30 Kyiv time on October 30, 2015, the fire at the territory of the united field warehouse in Svatovo is contained, new fires are not observed, only single detonations of munition, but with no shells flying out of the depo," the statement reads.
The military, together with the employees of the Interior Ministry and the State Emergency Service proceeded with engineer reconnaissance and sweeping the area around the scene of the incident, the press service added.
Read alsoTwo killed in Svatove ammo depot blasts as authorities claim possible terrorist attackAs UNIAN reported earlier, the fire broke out late Thursday at a munitions depot in Svatove (Luhansk region) as a result of pyrotechnic pistol being fired. Mass detonation of ammunition followed.
At least two people were killed in a blaze, and another four injured, according to the State Emergency Service.
Read alsoEmergency evacuation under way amid multiple blasts at Svatove munitions depotThe General Staff of the Armed Forces named terrorist attack as one of the versions of the incident.