monatsrevue/ Thomas Lenger
"A bus with Ukrainian license plates swerved off the highway near Vienna at night. There were 14 passengers, and at least 10 of them were injured. Ukraine's consul is checking out details," he tweeted.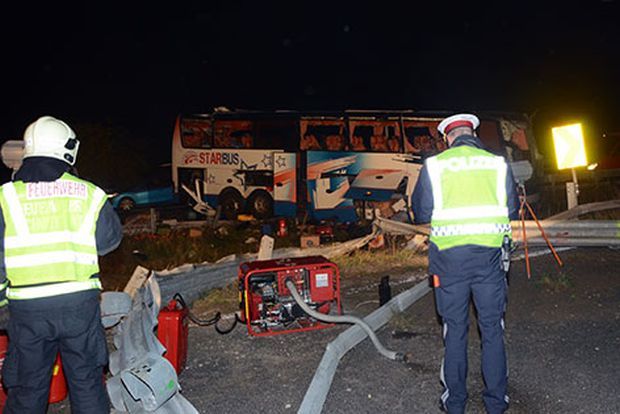 monatsrevue/ Thomas Lenger
Meanwhile, according to the press secretary of the Red Cross Daniela Angetter, two people were seriously injured, and nine people suffered minor injuries. However, all of them were hospitalized to the hospitals of Vienna, Modling and Baden, noe.orf.at reports.
monatsrevue/ Thomas Lenger