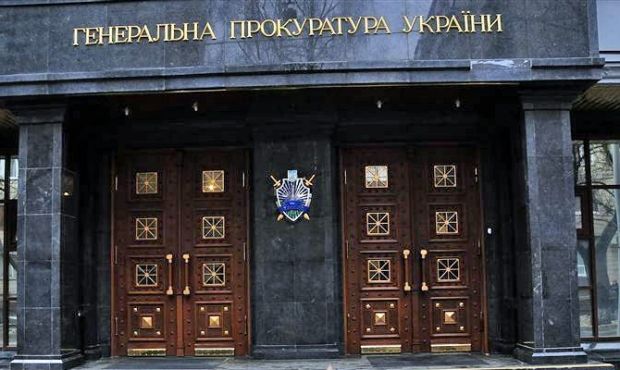 The PGO's building was attacked by a shooter on Monday / Photo from 2000.ua
"The two prosecutors' genius [for inventing theories] is amazing. One has seen an 'attempt' on his life and [he claims] the shots were made through bulletproof glass. Yet, it's virtually impossible to hit a target inside a building if one shoots even through ordinary glass," he wrote on Facebook.
Deynega rejects the theory that a thermal imager could have been used for shooting at the PGO's building.
"Another piece of nonsense is that the shooter could have used a thermal imager, because the 'target' was behind the window and the curtains," the volunteer said. According to him, the imager cannot detect a person standing behind a window and a curtain. "It shows the temperature of glass, can show your thermal reflection, but it never shows objects behind the glass," Deynega said.
As proof of his words Deynega demonstrated footage of how an imager works – it does not show objects behind glass.
"If a 'victim' [Shokin] or the chief military prosecutor had ever bought at least one imager for the army, they would have never dropped a brick," the volunteer said.
As UNIAN reported earlier, Chief Military Prosecutor of Ukraine Anatoliy Matios claims that those who attempted to shoot Prosecutor General Viktor Shokin's room from the outside of the Prosecutor General's Office building on Monday evening knew about his presence in the office, but the bulletproof glass prevented casualties.
"The investigators think that the shooter and those who hired him knew how all things and objects are located [in the room] and were aware of the whereabouts, personal presence of the prosecutor general there, as the shots were fired at close range in an attempt to hit the torso or head," Matios said on Tuesday.
He also assumed that the shooter could have used an imager.