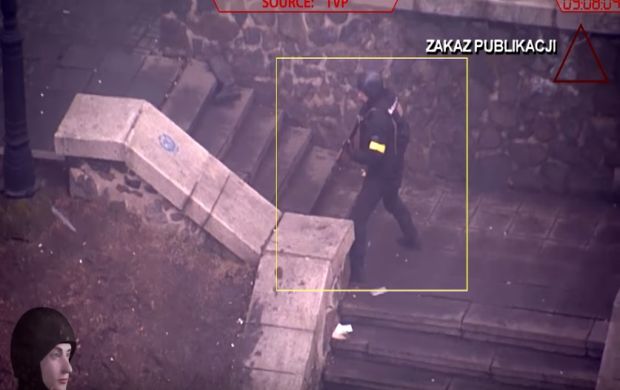 Screenshot of video
According to the report at the Euromaidan SOS community's Facebook page, Abroskin's movements have been tracked between 9:08 and 9:24 on February 20, 2014.
"The shots he made are counted in the video. Only those shots are counted that are captured on video and can be accurately identified. In total, there are ten such shots recorded on video," reads the statement.
It is noted that Abroskin is marked in the video with a yellow square.
"When the Berkut fighter disappears from cameras, his path is shown on the map - up to the point where he reappears on video. Additional information is presented in the video for clarity - the exact time (upper right corner), shot count (lower left corner), source of video or photo (above, center). In the case video is combined, the only important thing is marked, which is the leading source," the activists explain.
Abroskin is being accused of murdering 39 protesters.