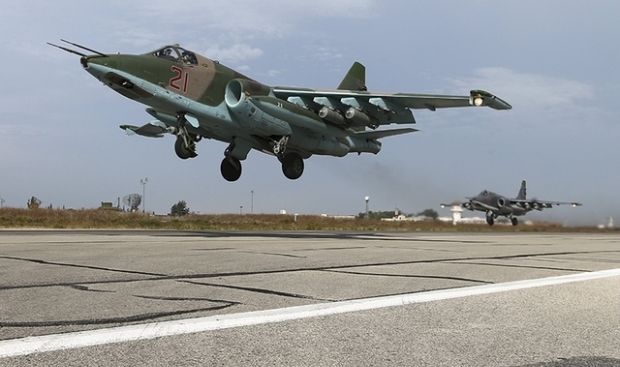 REUTERS
"At about 10:00 on November 11, 2015, a Su-25 military jet of the Air Force of the Armed Forces of Ukraine crashed during a routine training flight. The tragedy took place 40 kilometers north of the city of Zaporizhia," the General Staff of Armed Forces of Ukraine wrote on Facebook.
"A 23-year-old pilot died. There were no casualties among civilians. Search and rescue team is working on the scene. The investigation into the accident is underway," the ministry said.
Oleksiy Mazepa, officer of the press service of the General Staff of the Armed Forces of Ukraine (AFU) has told 112 Ukraine TV channel that "the aircraft was fully functional. The pilot also has a sufficient professional level. At the moment, there is no major version, why this happened."
According to an UNIAN correspondent in Zaporizhia region, with reference to the sources, a Su-25 military aircraft crashed in Volnianskiy district of the region, damaging power transmission lines.
The employees of the State Emergency Service of Ukraine and military prosecutors of Zaporizhia region arrived at the scene.