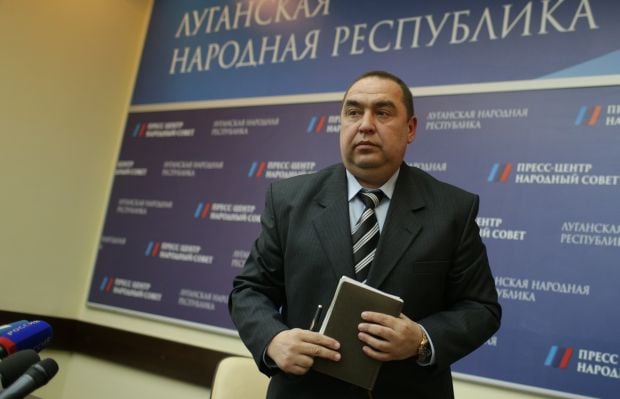 Plotnytskiy was reportedly among those who captured Savchenko / Photo from ghall.com.ua
"Actually, I'll be in court next week," Plotnytskiy said in an interview with the Russian tabloid Komsomolskaya Pravda.
At the same time, asked about whether the militants attacked the Aidar Battalion and abducted Savchenko, Plotnytskiy said that the Ukrainian pilot was the actual leader of the battalion.
"She headed the battalion during the first fighting near the village of Metalist in Luhansk region in June 2014, when the Ukrainian military wanted to enter Luhansk. Although the battalion had its appointed head, Savchenko had a significant influence. And everyone listened to her," Plotnytskiy said.
Earlier, Savchenko's lawyer Mark Feygin said that the defense expected to see Plotnytskiy in court in the Russian-based city of Donetsk, Rostov Oblast, on November 12.
UNIAN memo. Savchenko was abducted by Russia-backed militants in Donbas last summer, and then taken to Russia, where she was charged with being involved in the death of Russian journalists. However, the defense claims she couldn't have been involved in the deaths as she had been captured before the journalists were killed.
Savchenko is being accused of murder, attempted murder and illegal crossing of the Ukrainian-Russian border. She faces up to 25 years in Russian prison, according to her lawyer.
Plotnytskiy was reportedly among those who captured Savchenko.