No crimes against humanity at Ukraine's Maidan - initial ICC probe says
A preliminary probe suggests Ukraine's security forces used "excessive and indiscriminate" force in the 2014 Maidan protests, but are not guilty of crimes against humanity, the International Criminal Court's chief prosecutor Fatou Bensouda said Thursday, according to GlobalPost, an international and U.S. news provider.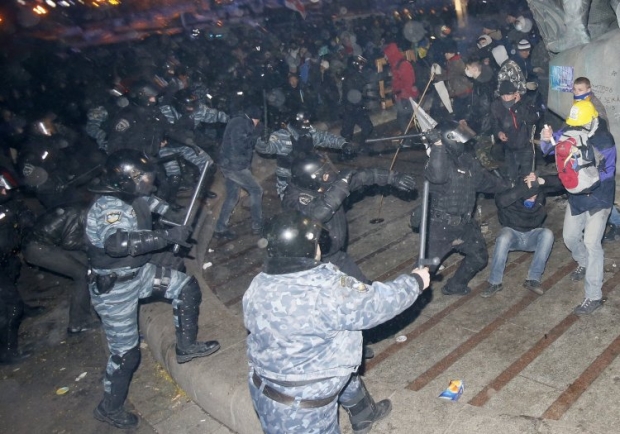 ICC's preliminary probe elsewhere in the country continues, including in Crimea and the war-ravaged east / Photo from UNIAN
"While these considerations tend to indicate that alleged crimes do not amount to crimes against humanity, the Office notes that serious human rights abuses did occur at Maidan," the Hague-based Bensouda said in a newly-released report.
Bensouda noted although the attacks on the protesters constituted an "attack directed against a civilian population" there was "limited information... to support a conclusion that... it was either widespread or systematic." Crime against humanity -- one of the world's most serious and investigated by the Hague-based ICC -- had to conform to these criteria, Bensouda said.
Read alsoActivists post video, track movement of accused Berkut fighter during Maidan stand-offShe noted the ICC's preliminary probe elsewhere in the country also continued, including in Crimea and the war-ravaged east, where the Ukrainian Armed Forces had been fighting against the pro-Moscow separatists.
Bensouda also added she was "closely following the progress and findings" of investigations into the downing of Malaysia Airlines flight MH17 over eastern Ukraine last year.
Ukraine is not a state party to the ICC's founding Rome Statute, but its parliament has accepted the court's jurisdiction to probe crimes committed on its territory from November 2013 onwards.
If you see a spelling error on our site, select it and press Ctrl+Enter