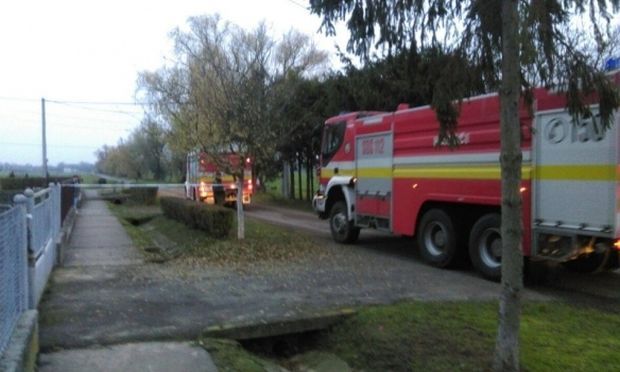 Slovakia's police found a seventh body at the Mi-2 helicopter crash site / Photo from noviny.sk
"A seventh body was found by the police during searches near the site of the crash. The debris of the helicopter covered an area of 300 by 300 meters," Slovakia's Minister of Interior Affairs Robert Kalinak said on November 13.
According to earlier reports, the death toll of the Ukrainian Mi-2 helicopter was six people. In particular, the Ukrainian State Border Guard Service reported that two Ukrainian citizens and four natives of southeast Asian countries who were on board had been killed in the crash.
It said the helicopter was likely used to transport illegal migrants.
Local officials say they found the bodies at the crash site near the village of Stretavka in Michalovce district at Slovakia's border with Ukraine on November 13.
Slovak and Ukrainian officials claim the helicopter may have been involved in smuggling people across the border.