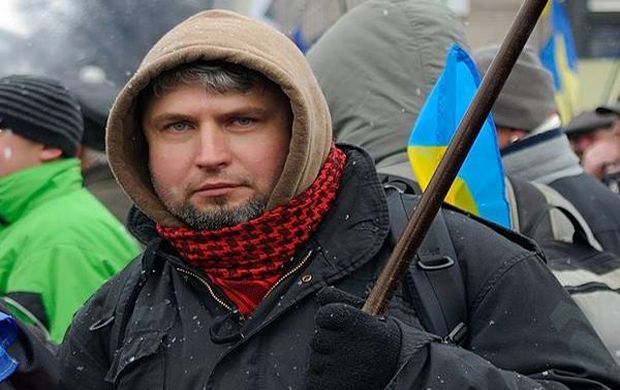 Ihor Serdiuk is one of Ukraine's Heavenly Hundred Heroes / Photo from www.facebook.com/butusov.yuriy
"The Prosecutor General's Office has examined images and footage available, and the name of the dead man was officially identified. The image depicts the body of a Hero of Ukraine whose name is Ihor Serdiuk, a member of the 9th hundred of the Maidan's self-defense volunteers," Butusov wrote on Facebook.
"After a peaceful rally in [Kyiv's] Mariyinsky Park had been dispersed with the use of arms, when several protesters were beaten to death and dozens were wounded, Serdiuk and his sworn brothers began building a barricade at the corner of Instytutska Street and Kriposny Lane," he wrote.
"The barricade was attacked by a group of thugs, and the unarmed self-defense volunteers came face to face with them. Ihor was standing in the first row. It was a face-shot point-blank… The shotgun slug hit the bridge of his nose… According to the investigator, when the body was being relocated, the coat was pulled on the blood-drenched head," he added.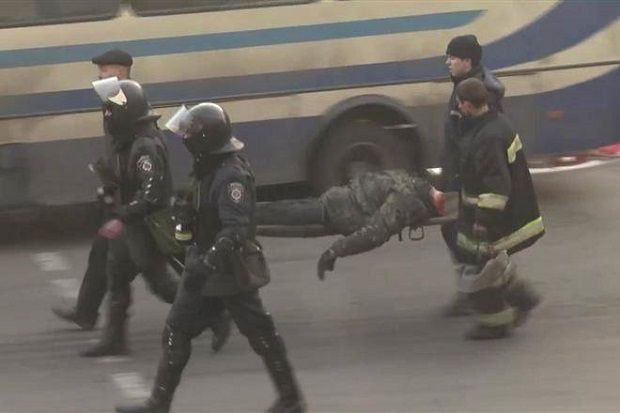 A picture depicting an unidentified dead body went viral on social networks / Photo from facebook.com/butusov.yuriy
Serdiuk lived in the Ukrainian city of Kremenchuk. He left his business and home with the wife, a 20-year-old daughter and the parents, and set out to Kyiv's Maidan to defend freedom and democratic values.