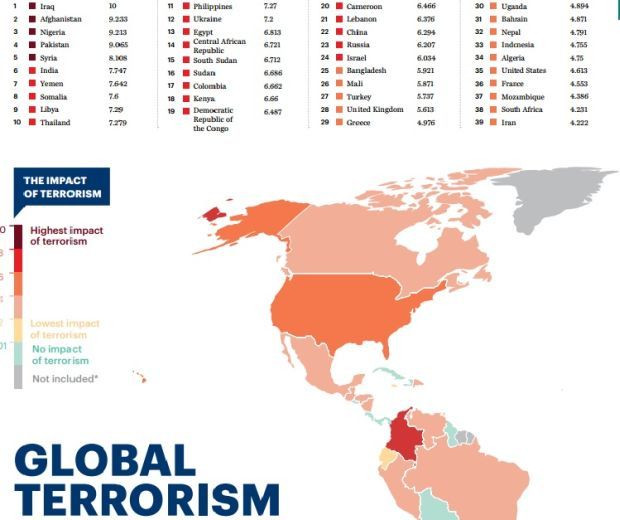 economicsandpeace.org
According to the survey, the top ten included Iraq, Afghanistan, Nigeria, Pakistan, Syria, India, Yemen, Somalia, Libya and Thailand. Zambia closes the list ranking 124th.
Russia is close to the top 20, ranking 23rd.
economicsandpeace.org
The report also contains the list of the largest scale terrorist attacks in 2014. Shooting down of Malaysian Airlines passenger liner over Donbas is the fifth major attack, according to the report.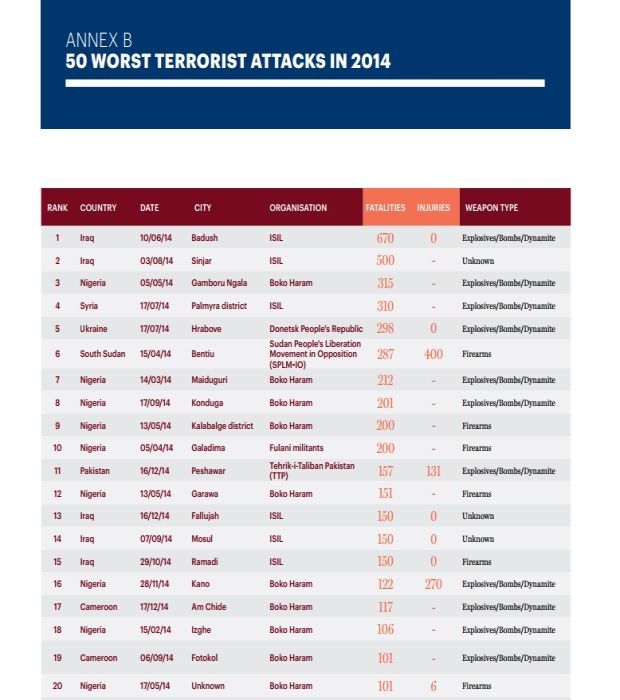 economicsandpeace.org
The experts note that Ukraine is among the countries most impacted with terrorism, having experienced large increase in deaths.
"Ukraine had the fourth biggest increase in deaths from terrorism. The leap from no deaths in 2013 to 665 in 2014 is a drastic change. The vast majority of the attacks are by the Donetsk People's Republic, with most deaths being attributed to the launching of a surface-to-air missile at a Malaysia Airlines aircraft which killed all 298 people on board," reads the report.