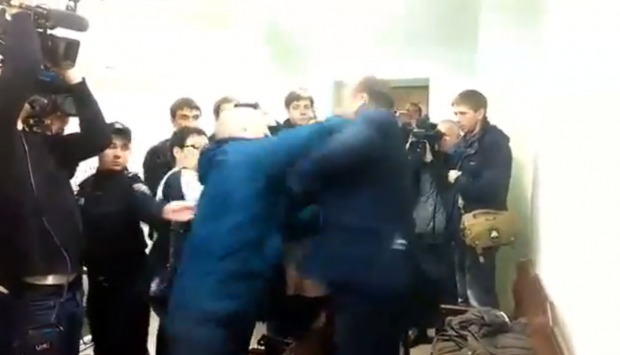 Dobkin gets beat up in court / Youtube / Ukrainska Pravda
As reported by Ukrainska Pravda online newspaper, an unidentified man harshly criticized Dobkin in a heated monologue, for his stance during the Revolution of Dignity in Kyiv, and demanded that the official "apologize to the people."
After Dobkin began to appeal to the man, suggesting the activist "needs medical treatment," the altercation escalated into physical abuse. Law enforcement officers rushed to separate the two sides to the conflict.