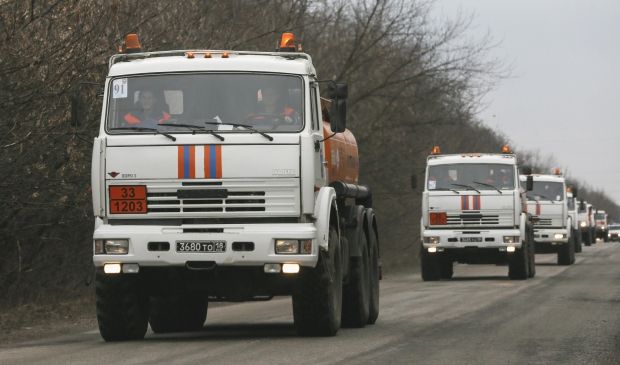 REUTERS
The Russian Ministry of Emergency Situations said the vehicles were delivering more than 1,100 tonnes of food and medicine in Donetsk and Luhansk regions.
"The bulk of the cargo is food," Russia says.
The Ukrainian Foreign Ministry has repeatedly asked Russia to stop violating Ukraine's sovereignty under the pretext of delivering "humanitarian aid."
The previous Russian "humanitarian convoy" entered the territory of Ukraine on November 12.