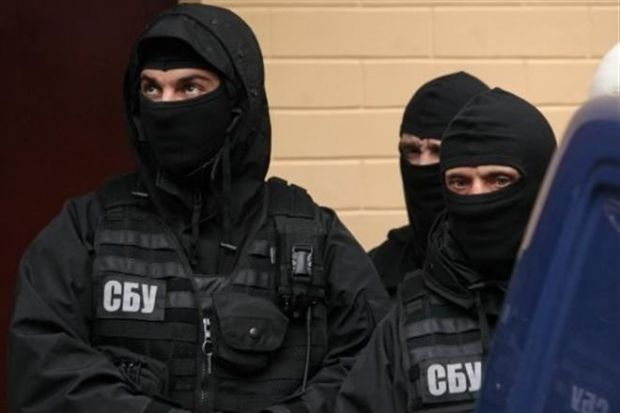 "In the framework of criminal proceedings launched under part 1, Art. 258-3 of the Criminal Code of Ukraine (promoting a terrorist organization), the searches are underway at the premises where the technical support of Russian propaganda broadcast has been performed," reads the statement.
According to the SBU, "this is the TV channel which aired the "dirtiest" Goebbels-style videos produced by the Kremlin propaganda, having become, in fact, part of the "information war" waged by the Russian aggressors against Ukraine."
Read also​"Novorossiya" project has failed - Ukrainian analyst"Novorossiya TV" aired scenes of torture of the Ukrainian troops. I'd like to remind that it also broadcast the orchestrated "parade of the Ukrainian prisoners of war," another proof of the crimes against humanity committed by the combined Russian-terrorist forces," said the spokesperson.
Read alsoSBU discloses info on training centers for enemy's terrorist groupsAccording to Gitlyanska, the people who helped broadcast interviews with terrorist leaders, contributed to spinning most of the fake news about Ukraine, being "actually worse than the terrorists with guns."