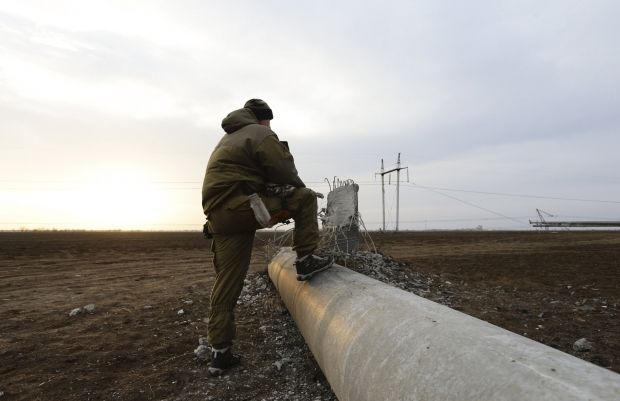 REUTERS
"There are limited power supplies in 296 settlements, which makes up 24,253 houses," said Deputy Head of the "Directorate" Sergey Sadakliev.
According to him, as of November 28, the total power generation in Crimea had grown to 500 MW, accounting for almost 50% of total needs.
According to Deputy Head of the Russian Ministry of Emergency Situations Alexander Chupriyan, after the termination of power supplies from Ukraine's mainland, the total power generation in Crimea "was steadily increasing by an average of 70-100 MW every day."
As UNIAN reported earlier, the two out of the four transmission pylons on the administrative border between mainland Ukraine and Russian-occupied Crimea, which were damaged by blasts in the early hours of November 20, were destroyed completely in a new explosion on November 21.
Currently, Crimea receives electricity from own generating facilities, as well as through diesel generators supplied from Russia after the Crimean annexation in 2014. Russia continues supplying additional diesel installations to the peninsula, which still does not cover Crimea's total power needs.
On November 25, Russian President Vladimir Putin instructed the Russian Energy Ministry to ensure the launch of the first stage of the energy bridge from Russia's Kuban to Crimea by December 20, 2015.
As UNIAN reported earlier, the activists of the Crimea blockade said they were ready to allow servicemen to repair the damaged transmission lines only if power cables transmitting to the peninsula would be cut. After the negotiations, repair work on 220 kV Kakhovska-Titan power line was launched.
However, on November 26, the repair teams of NEC Ukrenergo, who were involved in repairing the power lines supplying the electricity to Crimea, had to stop at the activists' requests.