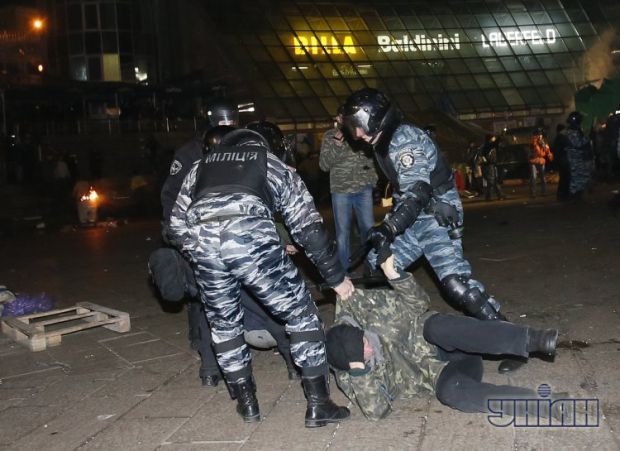 Kyiv's Maidan Nezalezhnosti on November 30, 2013 / Photo from UNIAN
Eyewitnesses claimed that at around 04:00 in the morning, special police forces attacked several hundred students who had been staging a peaceful rally in support of Ukraine's European integration.
Footage posted on the web shows Berkut police officers pushing back people from the Independence Monument, simultaneously beating them with batons. Some of the protesters were beaten even after they had fallen to the ground.
As a result of the crackdown, dozens of protesters suffered from injuries. The Ukrainian General Prosecutor's Office reported about 79 victims.
Those who managed to escape from Independence Square on that day found shelter in St. Michael's Cathedral, which for long remained besieged by special police forces.