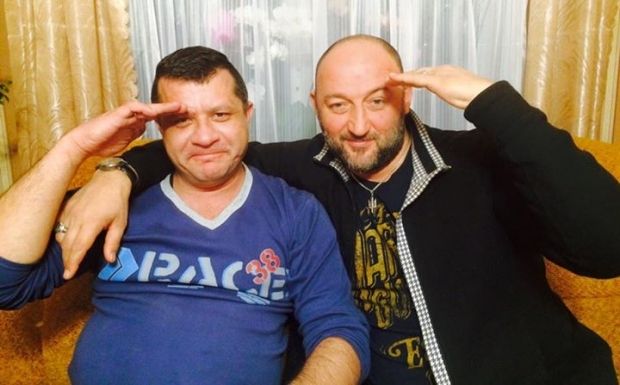 Hrechaniy spent four months in captivity / facebook.com/alex.mochanovречанов / facebook.com/alex.mochanov
"You're with us, brother. With us, again. You're back. We got you back. For four long months, day after day,  we've been doing everything to get you back home, alive, safe and sound. For four months we've been strong despite harassment, lies, dirt, humiliation, not paying attention to disbelief and idle talk," Mochanov wrote.
The head of the center for the exchange of prisoners, Volodymyr Ruban, wrote on his Facebook page that Hrechanov was exchanged for a Russian Major Vladimir Starkov, earlier detained by the Ukrainian border guards while driving a truck with ammo for the militants. The Russian officer was earlier convicted to 14 years in jail.
Read alsoTwo Ukrainians freed from militant captivity: PoroshenkoHrechanov is a chief of the intelligence unit at the 81st airborne assault brigade of the Armed Forces of Ukraine.