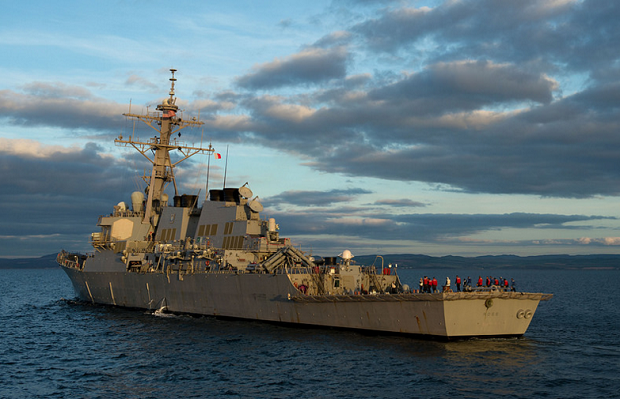 USS Ross / U.S. Navy photo by Justin Stumberg
The United States continues to demonstrate its commitment to the collective security of its NATO allies and support for its partners in Europe, the report reads.
The U.S. remains committed to maintaining a persistent presence in Eastern Europe.
The ship's operations in the Black Sea are meant to enhance maritime security and stability, readiness, and naval capability with our allies and partners.
"We look forward to further commitments by our allies to ensure a coordinated and continuous land, air and sea presence in the region as part of the commitments made at the NATO Summit," the U.S. 6th Fleet said.
The U.S. Navy routinely operates ships in the Black Sea consistent with international law.